Ahead of Osun State gubernatorial election, the Independent National Electoral Commission (INEC) has released punishable electoral offences, which are binding on both the officials and the electorates in its recent tweets.

This is apparently to sensitize the citizens of the state on proper conducts and also warn intending perpetrators of such illegal acts as the election holds tomorrow, July 16th, 2022. 

Eight days to the election, INEC said via its tweet that "Any registered voter who joins the queue before 2:30pm would be accredited to vote, but any who come after 2:30pm would not be allowed to join the queue."

In another tweet, the commission explained the correct way of handling the ballot paper during voting saying, "Fold your ballot paper vertically inward after thumb-printing, flatten and slide into the ballot box. This is to ensure that your thumbprint does not smear on another party and render your vote invalid and to ensure the secrecy of your choice" on July 10th. 

For unlawful possession of ballot paper, INEC stated that such attracts a penalty of "a maximum fine of N50,000,000 or for a term of imprisonment of not less than 10 years or both." Another offence is "Being in possession of more than one voters cards" which equals to a maximum fine of N1,000,000 or imprisonment for 12 months or both. 

The latest offence posted was directed to the officials which states that a "Polling Officer failing to report on time or to discharge his duties on an election day without lawful excuse, will be fined N500,000 maximum or 12 months imprisonment or risk both.
These are apparently to deter people from engaging in illegality to enable the commission conduct a smooth, free, fair and credible election in the South west state.
As part of effort to ensure a peaceful and transparent election, INEC had earlier hosted a "Peace Accord Signing Ceremony" in Osogbo town, which witnessed the presence of candidates of various political parties participating in the election and other stakeholders across the state.
The stakeholders present wer e: Oba Enitan Adeyeye Ogunwusi– Ooni of Ife, Mr.Usman Alkali Baba– Inspector General of Police.
Among the governorship candidates present to sign the peace accord include Peoples Democratic Party (PDP), Ademola Adeleke, All Progressives Congress (APC) governor Adegboyega Oyetola, Young Progressives Party (YPP), Ademola Bayonle.
Others are: Olufemi Adesuyi, ZLP, Rasak Saliu, NNPP, Adeleke Adedapo, Boot Party, Adebayo Elisha, APP, etc.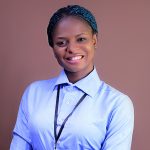 Patience Leonard, PBA Journalism Mentee