As the 2023 presidential election goes on, Persons with Disability (PWDs) in some parts of Nigeria have called out the Independent National Electoral Commission (INEC) for not providing facilities that will aid them in voting at polling centres.
Ebuka Martins, a visually impaired person that voted in Abia state, told Prime Business Africa that in his polling unit, INEC officials came late and still did not bring materials for him to vote with.
"It took me time to vote. I had to shout many times before they even paid attention to me and they did not even bring Braille facilities," he said.
Another visually impaired, Chima, informed Prime Business Africa that in his polling unit in Leki, Lagos State, the officials did not bring any facility for the visually impaired or even any equipment for PWDs at all.
He added that: "INEC needs to start doing better."
"They told us there will be materials, but we saw nothing. How can they tell us they are inclusive," Chima queried.
Another PWD said she was not given any preferential treatment in her polling unit in Aba, Abia state.
"My mother was the one that voted for me," she said.
At the three voting centres in the University Of Nigeria Nsukka (UNN), INEC officials said they were not given any equipment for PWDS.
The independent National Electoral Commission had told Nigerians that materials would be dispatched to all polling units but so far, reports are saying otherwise.
Eighty five thousand PWDs registered to vote for the 2023 general elections and the chairman of INEC, Mahmood Yakubu told assured Nigerians that PWDs will be provided every assistance needed to vote during the election including providing Braille and magnifying glasses to aid proper voting.
"In partnership with the disability community, INEC will continue to promote inclusivity, not in a symbolic but practical way. Already, we (INEC) have taken several practical steps in this direction," INEC Chairman had said.
Support Investigative Journalism and Mentorship
Courageous Journalism of Truth,Transparency and Development is in the DNA of Prime Business Africa; By donating as little as N1000 or $1 today, you are helping to keep credible journalism and life-changing information free for all.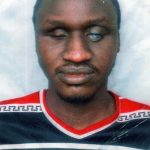 John Adoyi, PBA Journalism Mentee