Farmers in New Zealand have taken to the streets with their farming implements in cities across the country to protest the government's plan to impose a tax on them for farts from their Cows and other livestock, Radio New Zealand reports.
The tax was proposed by the New Zealand government to tackle climate change, making it the first country to place a tax on methane and nitrous oxide, produced by farts and burps from cattle and other livestock.
A lobby group called Groundswell New Zealand, on behalf of the farmers, organised the protest.
According to Bryce McKenzie one of the founders of the lobby group, the government would reduce the productivity of the farmers if they go on with the tax.
"The government's ideological commitment to punitive and counterproductive emissions taxes on food production is an existential threat to rural communities," McKenzie said.
In 2020, the government of New Zealand through Prime Minister Jacinda Ardern declared a climate emergency and set a target of reducing methane by 10 per cent in 2030 and also to be carbon neutral by 2050.
Last week, the government said the proposed tax would reduce greenhouse gas effects from burps and farts released by the 10 million beef and dairy cattle, and 26 million sheep owned by New Zealand farmers.
Praising the proposed tax, Prime Minister Ardern said "New Zealand's farmers are set to be the first in the world to reduce agricultural emissions, positioning our biggest export market for the competitive advantage that brings in a world increasingly discerning about the provenance of their food."
The government also defended the bill saying that farmers would gain if they increase the prices of products that contribute to climate change.
Support Investigative Journalism and Mentorship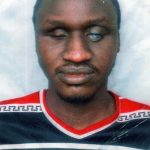 John Adoyi, PBA Journalism Mentee