News that the Independent National Electoral Commission (INEC) has declared Bola Ahmed Tinubu as the president-elect has drawn mixed reactions from Nigerian students.
Tinubu of the All Progressives Congress (APC) was declared winner of the Nigeria's 2023 presidential election held last Saturday.
Tinubu polled 8.794 million votes to beat his closest rival Atiku Abubakar of the People's Democratic Party (PDP) who got 6.984 million votes to come second.
Most of the students who spoke with Prime Business Africa expressed shock, anger, and disappointment at the declaration while a few others were joyous and expressed profound gratitude to INEC for a job well done.
"I can't believe this result. INEC made me cry," a student of the University of Lagos told Prime Business Africa, adding "I was promised free and fair election but got the greatest shock of my life."
Eja, a student of the University of Nigeria Nsukka (UNN) said: "I am completely disappointed in INEC. How can they declare a result that has a lot of errors and questions all over it? I cannot believe another Nigerian system has failed Nigerians just like the Central Bank of Nigeria (CBN)."
"There is nothing that will make me vote on March 11," he added.
Another student told Prime Business Africa that he was not surprised by the result.
"I don't know why people are spilling tears, this happens every election year," he said, alleging that "INEC always gives us the president we don't want."
Although a lot of students expressed negative emotions towards the electoral process and its outcome, some students still expressed joy about the result.
READ ALSO: #NigeriaDecides: Bola Tinubu Declared Winner Of Presidential Race
"I am glad that Tinubu is our president-elect. This is good news for Nigerians because he will take us to the promised land," Daniel, a student of the Federal University of Agriculture Abeokuta (FUNAAB) told Prime Business Africa.
Expressing similar thoughts, Dayo, also a student of FUNAAB said "This is the man we wanted. I am happy that Jagaban won the election."
Adding that "Nigerians will be happy they made the right choice."
"Tinubu is the man. Students do not have to be afraid of strikes anymore because Tinubu will solve our problems of constant strikes," Ibrahim Baba, a student of the University of Jos said.
Other students expressed fear for what the future holds for Nigerian students.
One said he is scared of violence that might break out because of the anger in the land.
Another said he wished the INEC chairman, Professor Mahmood Yakubu did not declare the result until all issues concerning the result were resolved because no candidate that lost will back down from a legal challenge.
Meanwhile, the majority of the students who spoke to our correspondent blamed INEC for the shortcomings of Nigeria.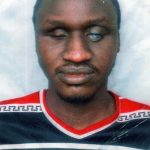 John Adoyi, PBA Journalism Mentee