Meta, the parent company of Facebook, has launched a new subscription service, 'Meta Verified', providing users with the coveted blue verification badge for Facebook and Instagram accounts.
To obtain this badge, users must verify their identity, paying a monthly fee of up to $15. The blue verification badge was previously reserved for public figures like politicians, musicians, actors, athletes, and journalists, but Meta is now extending it to its platforms, making it accessible to a wider audience.
Notably, the once-free service of getting verified on Facebook and Instagram now incurs a monthly cost of approximately $12, as CEO Mark Zuckerberg has launched a paid subscription service called Meta Verified, similar to the one introduced by Elon Musk on Twitter. In a recent Facebook post, Zuckerberg explained that this new feature's primary purpose is to enhance the authenticity and security of its services. He stated that:
"This week we're starting to roll out Meta Verified — a subscription service that lets you verify your account with a government ID, get a blue badge, get extra impersonation protection against accounts claiming to be you, and get direct access to customer support.
"This new feature is about increasing authenticity and security across our services. Meta Verified starts at $11.99/month on the web or $14.99 / month on iOS.
"We'll be rolling out in Australia and New Zealand this week and more countries soon."
Meta Verified, currently available in New Zealand and Australia, enables users to verify their identities using government-issued identification cards, allowing for increased protection against impersonation attempts and improved access to customer support. The subscription service aims to expand globally soon, with monthly fees of $11.99 on the web and $14.99 on iOS and Android devices.
As Meta's advertising revenue has taken a considerable hit in recent years due to Apple's introduction of stricter privacy policies, Meta intends to develop a valuable subscription service for creators, businesses, and the wider community. By expanding access to verification and redefining the meaning of the verified badge, the company aims to create a trustworthy environment where users can interact with authentic accounts.
Following in Twitter's footsteps, Meta's introduction of the subscription service comes after Snapchat launched its subscription service, converting over a million users into paid customers. Elon Musk's Twitter Blue, which offers a range of features, including the blue checkmark, has also gained traction, expanding to over a dozen markets, including India and Indonesia. However, as of mid-January, only around 180,000 accounts had signed up for Twitter Blue, according to The Information.
The enhanced security and authenticity of Meta Verified offers can result in better user experience and engagement, benefiting advertisers seeking a reliable and engaged audience. Furthermore, if Meta succeeds in developing a valuable subscription service, it could create a new revenue stream for the company, reducing its dependence on advertising income, and ultimately creating a more stable environment for advertisers.
Support Investigative Journalism and Mentorship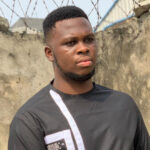 Aka Ekene, PBA Journalism Mentee