Bolt's success can be attributed to its significant presence in Africa and its commitment to creating new opportunities through investment in local communities and government partnerships.
Ride-hailing companies like Bolt have contributed significantly to economic and social growth in Africa by creating new jobs and income opportunities for drivers, which in turn helps to improve living conditions for millions of people.
Despite tech layoffs globally, Bolt has commenced the process of hiring 326 people across its global operations including Nigeria. This is amidst the instability of the tech sector, which has seen the likes of Google, Zoom, Yahoo and other tech businesses lay off thousands of staff.
According to the job posting at the top of the career section of the firm website, the 326 positions that need to be filled span every single department that is a part of the business, including engineering, business development, sales, and accounting, among others.
Bolt is specifically hiring for the positions of Operations Manager, Country Sales Manager, and Country Manager in Nigeria.
Along with intentions to hire people worldwide, Bolt has also stated that it will invest €500 million into its operations in Nigeria and other African nations. The money will be used, according to the firm, to increase the scope of its services across the continent and to open doors for over 300,000 new drivers and couriers to sign up for its platform by 2023.
Performance of Bolt in Africa
In a previous statement announcing the new investment, Bolt CEO Markus Villig said that the ride-hailing business had exceeded one billion rides in Africa in just seven years. He stated: "During the past seven years, we have established a solid team in Africa that consists of 500 individuals, and we continue to be dedicated to making long-term investments in local communities.
We will continue to expand our footprint in Africa through this new investment, which has enormous potential to create new jobs and income opportunities that will belong to drivers and couriers, at a time when many nations are currently dealing with economic difficulties."
In addition, Bolt stated that since its South African debut in 2016, it has grown to Kenya, Ghana, Nigeria, Uganda, Tanzania, and Tunisia, serving over 47 million clients and 900,000 drivers.
Given the financial climate, many businesses are cutting back on their investments, but we are aware of the transformative power that platforms like bolt can have in Africa.
According to Ireoluwa Obatoki, regional manager for West and North Africa, "We operate in markets where there are specific challenges, and by continuing to expand our services, we will offer people new opportunities to earn a good living by driving, as well as giving millions of customers a safe, dependable, and affordable way to move around their city.
Support Investigative Journalism and Mentorship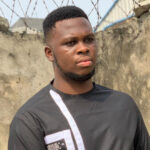 Aka Ekene, PBA Journalism Mentee