The warning label "Do not use with alcohol" on medicines isn't a suggestion, but many people don't take it seriously. Mixing alcohol with drugs has several side effects and complications which can be very harmful to our health.
This doesn't apply to only antibiotics but routine drugs and even over-the-counter painkillers.
What happens when you take Alcohol?
Alcohol consumed is broken down in the liver. There are 2 ways alcohol can be processed by your liver. Most alcohol substances are broken down into acetaldehyde which is a very toxic substance; that is why it is immediately broken down into acetate. The acetate is further broken down and eventually leaves your body as carbon dioxide and water.
Taking Drugs with alcohol
Drugs are also broken down in the liver so taking medications with alcohol will not only overwhelm/stress the liver but can slow down the break down of alcohol leading to the buildup of acetaldehyde in the body which presents with Flushing syndrome:
Nausea and vomiting
Rapid heartbeat
Low blood pressure
Throbbing headache
Stuffy nose.
Diarrhea.
Worsening asthma.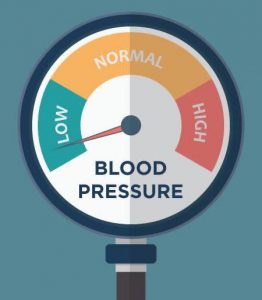 Antibiotics are not the only culprits. There are some over-the-counter medications that are harmful when used with alcohol such as:
1. Metronidazole/Flagyl: The mixture of metronidazole and alcohol could lead to nausea, vomiting, fast heart beat, and flushing of the face. It has even been associated with Death.
2. Paracetamol or Ibuprofen: Mixing alcohol with paracetamol can damage the liver. Especially people who drink alcohol regularly.
3. Ketoconazole: Do not drink any alcoholic beverages during your treatment with ketoconazole. It may increase the risk of developing liver damage. If you experience any of the following symptoms, call your doctor immediately: extreme tiredness, loss of appetite, weight loss, nausea, vomiting, yellowing of the skin or eyes, dark yellow urine, pale stools, pain in the upper right part of the stomach, fever, or rash.
4. BP drugs (Propanol): Propranolol lower your blood pressure by slowing your heart rate. Alcohol can also lower blood pressure. As a result, the two combined can work together to make your blood pressure dangerously low.
5. Sleeping pills: Mixing sleeping pills and alcohol can result in heightened effects. Sleeping pills are sedative substances that typically suppress activity in the central nervous system, and alcohol is a central nervous system depressant. Taking to drugs that affect the body the same way can lead to dangerous effects like suppressed nervous system, impaired memory, and death.
6. Diabetic drugs: Taking alcohol with diabetes drugs have harmful effects which can be life-threatening. It gives rise to developing an extremely low blood sugar level called hypoglycemia, and another medical condition called lactic acidosis.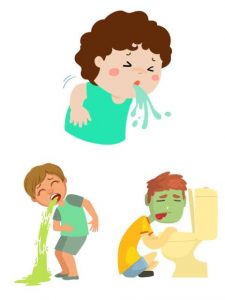 Are there foods we should not take with medications?
1. Dairy: If you're on a course of antibiotics, don't wash your pills down with a glass of milk. Dairy can make certain antibiotics, including ciprofloxacin, levofloxacin, and doxycycline, less effective.
2. Bananas and other potassium-rich foods: if you eat a bunch of bananas while taking some blood pressure drugs like lisinoprilor captopril. These medications can cause the body to retain excess potassium that would otherwise be flushed out by the kidneys. An excessive build-up of potassium can lead to significant problems with your heart rhythm."
3. Vitamin C rich foods i.e. orange, grapefruit render Arthemeter (antimalaria) less effective if taken together because it flushes the medication out of our system before time. It has also been shown to inhibit antiplasmodial activity.
We can't always remember all drugs and their dangerous food and drink interaction but what we should always remember to do is to check with our doctor or pharmacist.
Thank you for reading.
Dr Kelly
READ ALSO: Surviving Excessive Weight Gain During Festive Season
Credibility and transparency is our DNA at Prime Business Africa'. We strongly believe in the role of media as a watchdog of the society that powerfully promotes accountability and transparency in government.
By contributing to Prime Business Africa, you are helping to sustain good journalism and making sure that it remains free to all.