The Make Music Day 2022  has come to an amazing end on Sunday at Muri Okunola Park, Victoria Island, with live performances from ace Nigerian acts like The Cavemen, Johnny Drille, Young Jonn, Magixx, Dotti, Clay Rocks, Mike Abdul, Sunkey Daniels and others.
This one of a kind and large celebration, that was powered by the organizers of Make Music Day celebrations in Nigeria- Make Music Nigeria- and its partners (Showgear, Zannoza Entertainment, IPC Events, Schullz66, and IMPREVA), marked the climax of the week-long commemoration of theWorld Music Day in Africa's most populous nation, Nigeria.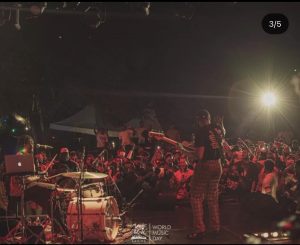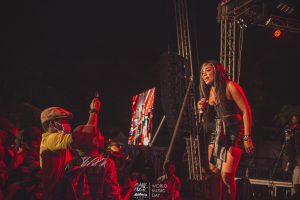 Make Music Nigeria (Make Music Lagos) is a member of the Make Music Alliance (the global body promoting the World Music Day with HQ in New York). The organizing partners for 2022 are Showgear, Zannoza Entertainment, IPC Events, Schullz66, and IMPREVA. Collaborators are Bolutife Awakan, Creative Culture Media and Alien Nation. Supporters are TuneCore and
"We are happy that we were able to deliver on our promise of a robust and scaled-up version of the Make Music Day celebrations for 2022 following the disruptions of COVID-19 to the regular flow of events in 2020 and 2021," said Adeola Akinyemi, Team Lead, Make Music Nigeria. She further said, "the standout success of the Lagos Shutdown Concerts and other events across the country is a testament to our efforts as a team, our many partners and the resilience of teeming music fans. It can only get better in 2023!"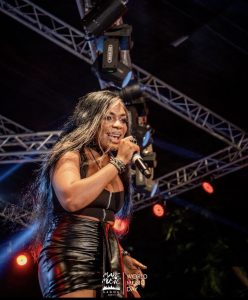 This year's Make Music Lagos celebrations marks the 7th consecutive year of Make Music Day celebrations in Nigeria, and the 40th anniversary of the establishment of the global celebration which was first celebrated as Fête de la Musique in Paris in 1982 under the direction Jack Lang (then Minister of Culture of France) and Maurice Fleuret.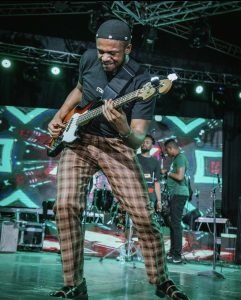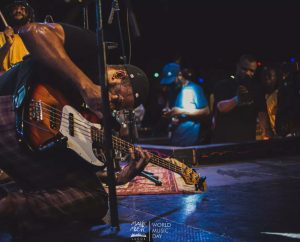 Other standout events at this year's celebrations were, the Pop up Worship Concert, the Music Business Conference, the Songwriting camp hosted by NOSA and Limoblaze, the Learn to Play at Little Saints Orphanage & Pacelli's school of the blind, Learn to DJ by DJ Kraziee & DJ Horphuray, the "My song is your song" initiative supported by Tunecore, and New Music Marathon supported by MAX FM, AMC and PraiseWorld Radio.
Music fans and industry stakeholders who missed out on the Make Music Lagos Shutdown Concert can relive the moments on the Make Music Lagos YouTube channel, the African Movie Channel on StarTimes, Pop Central DSTV Channel 189
Support Investigative Journalism and Mentorship