It was an atmosphere of joy in Ukpor, Anambra State on Friday December 31, 2021 when a senior lecturer at the Federal Polytechnic Oko, Dr Chioma Awuzie, feted more than 100 less privileged persons in the State.
Dr Awuzie, a native of Ukpor in Nnewi South Local Government Area, is the chief executive and vision bearer of the Chioma Awuzie Foundation, the organisers of the annual charity event, which was founded in April 2020.
For Dr Chioma, hers has been the burden of helping people in need, long before her Foundation was established. "I have always loved Philanthropy and helping the needy," Dr Awuzie said at the event laced with prayers and cultural display of ecstatic native dance.
The Adamma traditional dance troupe/masquerade group from Oba in Idemili South Local Government Area graced the occasion.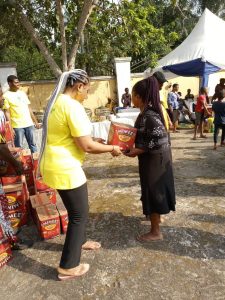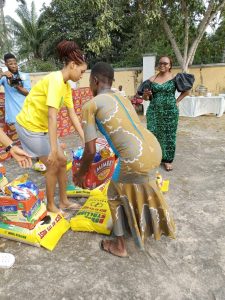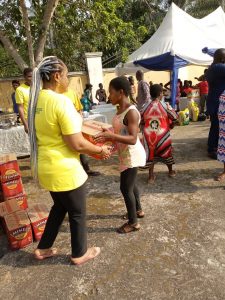 The presiding Catholic priest, Reverend Father JMC Ezeonu, who earlier blessed the gift items, prayed fervently for the benefactor amid shouts of joy as the people left Dr Chioma Awuzie's Ukpor home with hope for the new year.
For 2021 Christmas celebration,the Foundation shared 25kg bags of rice, Cartons of noodles, Salt, Groundnut Oil, Detergent and others to the less privileged. More than a 100 people in attendance left with broad smiles on their faces amid dancing and merriment.
The Foundation had begun with Dr Chioma and her team acquiring a cassava grinding machine for a beneficiary, a shuttle bus to another and financial and technical assistance to many others to open micro and small-scale businesses.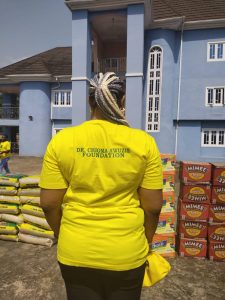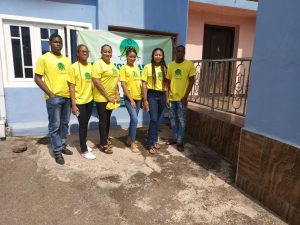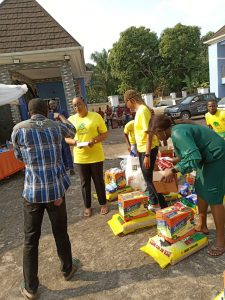 The Foundation also built a four-bedroom apartment for a family who couldn't get a decent roof over their head.
"We will always do more by the grace of God," the Oko FedPoly lecturer of Science Lab Tech. told Prime Business Africa in Ukpor on Friday.