BBC football presenter, Gary Lineker said on Tuesday that the loud s3x sound being heard from the BBC studio is as a result of sabotage.
Posting an image of a phone on his official Twitter handle, Gary said "Well, we found this taped to the back of the set. As sabotage goes, it was quite amusing."
Gary Lineker the BBC football presenter and two football pundits, Paul Incs and Danny Murphy were having pre-match conversation at the BBC studio in preparation for the Liverpool-Wolves FA cup replay which ended in a 2-2 draw in the first match, when the unusual sound came up to disrupt the conversation.
The three men tried to ignore the sound but it was quite loud to those in the studio and at the listening end, forcing the show host, Gary Lineker to joke that Danny Murphy should "stop making those noises," "It's not me," replied Murphy.
The game between Liverpool and Wolves kicked off with BBC bringing live commentary despite the noise.
The FA cup replay between Liverpool and Wolves ended in a 1-0 defeat for Wolves, making Liverpool to keep a date with Brighton in the fourth round of the Cup.
Support Investigative Journalism and Mentorship
Courageous Journalism of Truth,Transparency and Development is in the DNA of Prime Business Africa; By donating as little as N1000 or $1 today, you are helping to keep credible journalism and life-changing information free for all.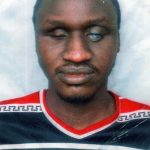 John Adoyi, PBA Journalism Mentee