Following the petition filed by Raila Odinga, the main opposition candidate in the recent Kenya presidential election, the country Supreme Court has ordered the Independent Electoral and Boundary Commission to allow access to all servers used in transmitting and storing results of the August 9 polls.
Odinga's party, Azimio la Umoja, a Kenya coalition of political groups had filed a petition to the Supreme Court challenging the result of the presidential election which led to the emergence of the incumbent deputy president, William Ruto as the winner.
READ ALSO: Kenya elections: Opposition Candidate Raila Odinga Files Petition In Court
According to reports from Kenya Nation News daily, the electoral body was also ordered to provide the petitioners with copies of its technology system security policy and information on the system users and levels of access, workflow chats for identification, tallying, transmission and posting to IEBC's portals.
Recall that Mr. Ruto was declared president, after he pulled 50.4 per cent of the total vote cast against 48 percent of Mr. Odinga.
Mr. Odinga rejected the result and went to the Supreme Court to seek "Justice".
Also on Tuesday, the Supreme Court in Kenya, ordered IEBC to grant access to ballot boxes of 15 different polling stations to the presidential election petitioners that included Mr. Odinga.
The request for access was granted by the apex court so that a proper recount can take place in the presence of the Supreme Court registrar and 2 agents from the aggrieved parties.
The Court ordered that the scrutiny of the ballot boxes should take place from Tuesday (yesterday) to Thursday.
The Supreme Court registrar was directed to file her report by Thursday evening after the exercise.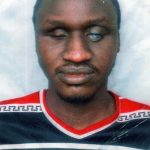 John Adoyi, PBA Journalism Mentee