Kenya's opposition leader, Raila Odinga has alleged that President William Ruto is plotting to remove the Presidential term limit of 2-5 years to extend his tenure.
Odinga, who came second in the 2022 presidential election, made the claim on Monday while speaking at the National delegate conference of the Jubilee party of Kenya.
According to Odinga, President Ruto is plotting to have his party, Kenya Kwanza hold the majority in the parliament so that they will be able to amend the constitution.

"The end game for Kenya Kwanza in its schemes against Jubilee is to give itself a supermajority in Parliament that will enable them to amend the constitution towards desired goals including the possible removal of presidential term limits," said Odinga.
Speaking to the delegates, he said: "I urge you not to give up on that regime governed by empathy for citizens, honesty and accountability as opposed to the lies Kenya Kwanza sold and continues to sell."
Raila Odinga, who was once the Prime Minister of the East African country has been at loggerheads with President Ruto since he lost the presidential election both at the polls and in the Supreme Court.
He had previously accused President Ruto of manipulating the bicameral parliament to his favour.
Odinga compared the alleged plot by Kenya Kwanza to the 1964 move by KADU which saw Kenya become a single party state.
Kenya African Democratic Union (KADU) was a formidable political party in the sixties.
But in 1964, it was absorbed by the ruling Kenya African National Union (KANU) led by Jomo Kenyatta, giving KANU the unopposed power that helped the party rule for decades.
"Kenya Kwanza wants to ensure that Jubilee as a party does not continue to exist on this side of the aisle. They want Jubilee dead the same way KADU did after which Kenya Kwanza will try to enact the train of events that saw Kenya become a de facto one-party democracy in 1969 before it was made a de jure one-party state in one afternoon in 1982," he added.
For any constitutional amendment to take place in Kenya, 47 out of the 67 members of the upper chamber and at least, 233 members of the lower chamber must be in favour of the move.
The last major constitutional amendment in Kenya took place in 2010.
Support Investigative Journalism and Mentorship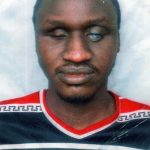 John Adoyi, PBA Journalism Mentee