Kenya's opposition leader, Raila Odinga has called off the planned protest slated for Thursday due to appeal from William Ruto, the president of the East African country who said that his door is open for honest deliberation and dialogue.
Speaking on Sunday evening, Raila, who lost last year's presidential election to President Ruto said: "We acknowledge Mr Ruto's olive branch for a dialogue on key issues raised by Azimio La Umoja. To us, this is a positive development."
He added: "We stand down our demonstrations. But in doing so, we want to emphasise that the right to assemble, to demonstrate, petition, and speak are iron-clad as provided for in our constitution," Raila said.
READ ALSO: WILLIAM RUTO: From School Teacher To President
Thousands have taken to the streets in Kenya to protest the state of the nation that has witnessed economic downturn with prices of goods and services rising steadily since president Ruto assumed office.
Citizens are also protesting the results of last year's election and are calling for reform in the electoral system amongst other key issues.
Raila warned that if these issues are not looked into, the protest will resume.
"We want to strengthen our democracy and we want to ensure that how Kenyans vote is what the commission announce," Raila said.
"We are ready to engage and we will engage without any form of corruption and this process should start as early as tomorrow."
Addressing the nation on Sunday, President Ruto asked that Raila Odinga calls off the protest that he has listened to what he said.
"I have carefully listened to the issues raised by my friend Raila Odinga. In times like these, it is not about who is right or who is wrong. Courage is what it takes to stand up and speak but it is also what it takes to sit down and listen," he said.
President Ruto also said issues of the electoral reform will be looked into by a joint committee of the opposition and ruling party in the parliament.
Religious bodies in the country, the African Union and other international organisations have been urging both leaders to dialogue to avoid the chaos of 2007 that witnessed the destruction of lives and property due to unsolved issues of election.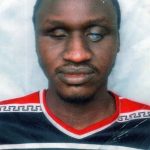 John Adoyi, PBA Journalism Mentee