Authorities in India have put on hold the production of four cough syrup brands which the World Health Organisation (WHO) said might be linked to the death of 66 children in the Gambia.
Anil Vij, the Minister of Health in Haryana state, the base of Maiden Pharmaceuticals, (the producer of the four syrup brands) disclosed this after an inspection was carried out at one of the facilities owned by the company located in Sonipat district.
The Heath Minister said that 12 wrong practices were found out leading to an order for suspension of production.
"A joint inspection by the state Food and Drugs Administration and Central Drugs Standard Control Organisation (CDSCO) found 12 violations of good manufacturing practices in the Sonipat facility," the health minister said.
The Gambian authorities and the World Health Organisation had raised the alarm over likely presence of toxic substances in the medicine after scores of children were found dying of acute kidney injury after days of consuming the cold and cough syrup.
READ ALSO: WHO Orders Investigation Of 4 Cough Syrup Brands Linked To 66 Deaths In Gambia
The UN health agency and the health authorities identified the drugs as Promethazine Oral Solution, Kofexmalin Baby Cough Syrup, Makoff baby syrup and Magrip N Cold syrup.
The health body said analysis from the laboratory showed that the four drugs contain unacceptable amount of "Ethylene Glycol and Ethylene Glycol" which when consumed could cause harm to the kidney.
Other countries in West Africa had also warned against importing and using of those drugs.
The health Authorities in Nigeria through the National Agency for Food and Drugs Administration and control (NAFDAC) last week, warned importers, distributors, retailers, and consumers to avoid the importation, distribution, sale and use of substandard cough syrups made in India.
The Haryana authorities carried out their inspection on 1st and 3rd October.
During inspection the authorities found that batch numbers, expiry and manufacturing dates, name of manufacturer were missing from the invoices of propylene glycol, an ingredient used in cough syrups. Drug authorities noted that Maiden Pharma has not performed the quality testing of propylene glycol for diethylene glycol and ethylene glycol.
The Health minister in the state of Haryana, told the press on Wednesday that "Samples of the drugs mentioned by the WHO of Sonipat's pharmaceuticals company were sent to the Central Drug Lab in Kolkata. The reports are not in yet. Action will be taken after that," he said.
Support Investigative Journalism and Mentorship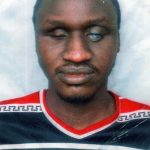 John Adoyi, PBA Journalism Mentee