Burna Boy released his album a while back and the rave on that album has not died down. He put this album out on his birthday on the 7th of last month and a month after, this body of work still has people going crazy.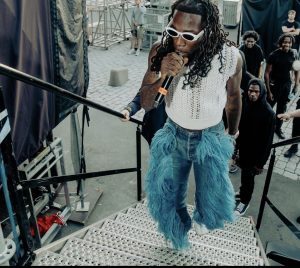 Recently, Twitter has gone wild over one of the songs off the album 'Common Person' where Burna's lyrics were totally relatable and easy to create a bond with.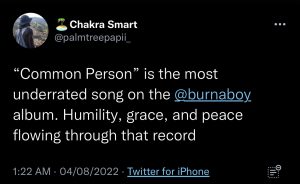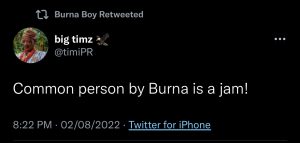 A lot of his fans have taken to Twitter to air their opinions and share which song onthe album has really been their song since it's release.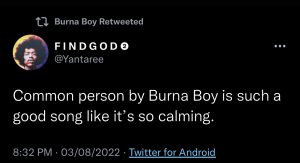 "Whatever Burna boy is saying on that common person song, I fully agree 😭" – a Twitter user.
The love that Burna has received is overwhelming and very much rewarding to see.  Common Person is living in people's head rent free and is very much welcomed to stay. Common Person is however not the only song getting love from people and has now become a thing of praising your best song off the album.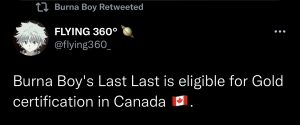 What is your best song off the Love, Damini album?
Support Investigative Journalism and Mentorship
Courageous Journalism of Truth,Transparency and Development is in the DNA of Prime Business Africa; By donating as little as N1000 or $1 today, you are helping to keep credible journalism and life-changing information free for all.