By Chidera Abaratu, Journalism Mentee
Catfish pepper soup, popularly known as 'point-and-kill', in Nigeria is one of the most popular delicacies served in restaurants and homes.
It is referred to as point-and-kill because of the manner in which it is being bought from the local market as the buyer points at or selects one or two from the numerous swimming fishes in a bowl and it is killed and sliced for preparation and consumption.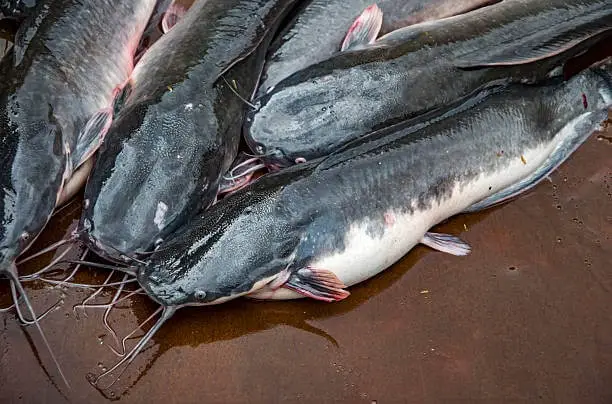 Catfish pepper soup is a highly-valued meal in Nigeria. The specie of fish is reared because of its ability to adapt to a wide range of temperatures and to low oxygen and salinity (salt content of water) levels. It takes about six months for the catfish to fully mature.

Healthwise, it has a lot of benefits ranging from high protein content, low fat, and high omega-3 fatty acids which help reduce inflammation, improve overall heart health and serve as an excellent source of Vitamins B6 and B12, as well as potassium and selenium.
How to prepare the delicacy
There are diverse ways to prepare this fish. It can be eaten any time of the day, but eaten more in the evening. It can be eaten with rice, yam, plantain, or even on its own, and also, served with drinks of choice.

Catfish Pepper soup is a sumptuous meal no one can go wrong with. The good thing about it is that there is no one way to prepare it.


Ingredients
Here are the ingredients needed for this delicious meal:
1. Water
2. Catfish
3. Onions- quantity depends on the size and quantity of fish to be prepared at a time.
4. Pepper
5. Seasoning cubes
6. Pepper soup spices
7. Garlic and Ginger (Optional)
8. Crayfish ½-1cup
9. Salt for taste
10. Utazi vegetable– a handful
11. Scent leaves (very little)
Method of preparation
Step 1:
Cut and wash the fish thoroughly with hot water or alum to remove the slime entirely from the outer skin.
Step 2:
Get all the necessary ingredients ready; pound or blend crayfish, pepper, ginger, and garlic together to make a mix. Cut the utazi vegetable leaves, onions, scent leaves and set aside.
Step 3:
Place the washed catfish in a pot big enough to contain it, depending on the quantity of the fish. Then the pepper mix, onions, and seasoning cubes. Then leave it to marinate for about 20 minutes.
Step 4:
Set the marinated catfish on the fire, and add water to the same level with the fish (at this point you can also add yam or plantain if you want)
Allow to cook for about 20 minutes.
Step 5:
Add the utazi and scent leaves and leave to boil for another 5 minutes and your delicious catfish is ready for consumption. Best eaten warm.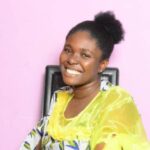 Chidera Abaratu, PBA Journalism Mentee