The United Nations through its agency, UNICEF, is sourcing for about $88 million to fight malnutrition in Malawi as 6.5 million persons including more than 500 thousand children are at risk of nutrient deficiency.
The challenge is due to acute food shortage, infectious diseases and recurring climate disasters.
Speaking on Friday in Geneva, UNICEF Representative in Malawi, Gianfranco Rotigliano said: "Children in Malawi are at the sharp end of the global polycrisis. Food insecurity, exasperated by a growing climate crisis, disease outbreaks, and the global economic downturn, is threatening to wreak havoc and disrupt the lives of millions of children."

"The prospect of having over half a million children suffering from malnutrition is unacceptable. Without an immediate response, the impact on these vulnerable children will be deadly."
The Southern African country which has a population of 20.5 million is still dealing with the effects of cyclone Freddy which left about 659 thousand people displaced.
Also, Malawi is battling the highest Cholera outbreak in the country's history as over 50 thousand cases with more than 1,000 deaths have been recorded, according to figures from the Centers for Disease Control and Prevention (CDC).
Launching a new appeal for Malawi, UNICEF said that it has increased its initial appeal which is $52.4 million to $87.8 million which will be used to cater for the needs of the children and the entire 6.5 million persons at risk.
The needs according to UNICEF include: ready-to-use therapeutic food for treating severe acute malnutrition, access to safe drinking water, sanitation, hygiene items, health, nutrition, education, child protection services, and cash transfer schemes.
Stressing the urgent need for the support, Mr Rotigliano said: "Without increased support, poor and vulnerable households with children will be left without access to basic services, essential supplies, and social assistance."
He added that "it is crucial that we invest in long-term solutions by strengthening systems and building resilience within communities to handle recurring outbreaks and humanitarian emergencies better."
Support Investigative Journalism and Mentorship
Courageous Journalism of Truth,Transparency and Development is in the DNA of Prime Business Africa; By donating as little as N1000 or $1 today, you are helping to keep credible journalism and life-changing information free for all.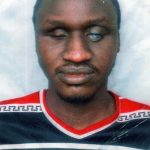 John Adoyi, PBA Journalism Mentee