The president of Malawi, Lazarus Chakwera has appealed to the international community for more support for his country as Cyclone Freddy has killed over 500 citizens with thousands displaced.
President Chakwera who made the appeal while presenting the impact of the disaster to the Malawi parliament said though the international community has come to the aid of the citizens, more is still needed.
"So many have responded positively to our appeal, and I have personally committed to acknowledge every support, for the situation is so grave that we simply cannot take any contribution for granted," he told lawmakers.

"However, the supplies we are deploying are far from enough for the magnitude of the need."
Cyclone Freddy which caused havoc in the island of Madagascar and Mozambique has destroyed thousands of properties and taken over 500 lives in Malawi.
Malawi's Disaster Management Affairs Department says there are more than 500,000 people who have been displaced living at 534 camps.
The United Nations alongside the United Kingdom, Zambia, Tanzania, and Norway have provided aid to Malawi to support the Southern African country.
In an interview with Al Jazeera, President Chakwera said: "Climate change is real, and what we are having to see is devastation."
"Thirteen months, three devastating cyclones. We are trying to do the best we can to pull ourselves by [our] bootstraps."
READ ALSO: Cyclone Freddy: Death Toll In Madagascar Rises To 7 As Wind Moves To Batter Mozambique
President Chakwera declared 14 days of mourning in the country and asked all lawmakers to put aside their political differences and work together for the country.
"This is one of the darkest hours in the history of our nation," he said. "And if we are to emerge in this dark hour and see the joy of a new dawn in the future, we must all roll up our sleeves and get to work. If we are going to see the light of a new dawn again, we must take the necessary steps now for safeguarding a brighter tomorrow for Malawians."
Support Investigative Journalism and Mentorship
Courageous Journalism of Truth,Transparency and Development is in the DNA of Prime Business Africa; By donating as little as N1000 or $1 today, you are helping to keep credible journalism and life-changing information free for all.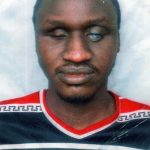 John Adoyi, PBA Journalism Mentee