Death toll from a powerful tropical cyclone that hit Madagascar rose to seven on Thursday as the powerful wind reduces in strength and moves to make a landfall in Mozambique on Friday.

According to reports, Cyclone Freddy which made a landfall on Tuesday in the island nation of Madagascar, days after another cyclone killed 33 and destroyed lots of property, caused heavy rainfall and a storm surge that tore roofs of buildings and collapsed others, making the Malagasy government to close down schools and suspend movement in some areas while also carrying out evacuation in worst hit areas.

Four people died by drowning and three others were killed when a house collapsed, Madagascar's National Risk Management Office said.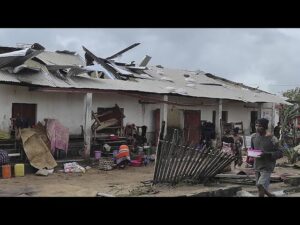 A total of 78,078 people in Madagascar have been affected by the flooding caused by the torrential rain and strong winds that began battering the island on Tuesday evening.

However, the government of Madagascar said average wind speeds have dropped to 65 kilometres (40 miles) per hour, with gusts of up to 90 kph.
READ ALSO: Madagascar: Recovering From One Deadly Cyclone, Bracing For Another

Meanwhile, Forecasters predict it will make landfall in central and southern Mozambique on Friday, with the eye of the storm hitting the African mainland at around 1000 GMT which is 11 A.M. Nigerian time.

The wind is predicted to cross into Zimbabwe after it is done with Mozambique.
The island of Madagascar which is the fifth largest island in the world with a population of 29 million, seats on the Indian Ocean. It is particularly susceptible to lots of cyclones yearly. It is hit by an average of 1.5 cyclones every year, the highest rate in Africa, according to the United Nations Office for the Co-ordination of Humanitarian Affairs.
Cyclone Gafilo still holds the record for the most intense cyclone to hit the Indian Ocean Island.

It hit Madagascar in March 2004, killing 363, with 181 persons declared missing and damaged property worth $250 million in 2004 currency.
Support Investigative Journalism and Mentorship
Courageous Journalism of Truth,Transparency and Development is in the DNA of Prime Business Africa; By donating as little as N1000 or $1 today, you are helping to keep credible journalism and life-changing information free for all.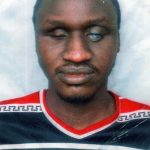 John Adoyi, PBA Journalism Mentee