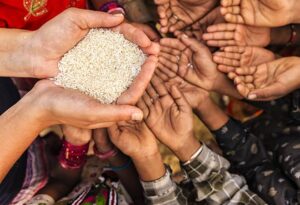 As world leaders gather in New York for the 77th ordinary session of the United Nations General Assembly, more than 200 NGOs have written an open letter to the Assembly warning about the danger of global food crisis ravaging the world and the need to halt it.
They disclosed that 50 million people in about 45 countries are on the brink of starvation and and that a decisive action should be taken before it spirals out of hand.
"Despite promises from world leaders to never allow famine again in the 21st century, famine is once more imminent in Somalia. Around the world, 50 million people are on the brink of starvation in 45 countries," NGOs stated in the open letter.
The NGOs numbering about 238 including Oxfam, Save the Children and Plan International, stated that the global hunger crisis is being edged on by "deadly mix of poverty, social injustice, gender inequality, conflict, climate change, and economic shocks," adding that about 19,772 persons die every day from hunger, translating to 1 in every 4 seconds.
"It is abysmal that with all the technology in agriculture and harvesting techniques today we are still talking about famine in the 21st century," Mohanna Ahmed Ali Eljabaly from the Yemen Family Care Association, one of the letter's signatories, said in the statement.
READ ALSO: Africa's Food Crisis – Editorial
Stating the level of the crisis and asking the leaders to be more decisive in taking concrete action, he said "This is not about one country or one continent and hunger never only has one cause. This is about the injustice of the whole of humanity."
"We must not wait a moment longer to focus both on providing immediate lifesaving food and longer-term support so people can take charge of their futures and provide for themselves and their families."
This is not the first call for help this year by organisations involved in food related crisis.
In June, as leaders of the G7 were meeting, UNICEF made an appealed to be given US$ 1.2 billion to fight severe malnutrition in children saying that global hunger crisis pushing is one child into severe malnutrition every minute in 15 crisis-hit countries.
These countries according to UNICEF include Afghanistan, Burkina Faso, Chad, Democratic Republic of the Congo, Ethiopia, Haiti, Kenya, Madagascar, Mali, Niger, Nigeria, Somalia, South Sudan, Sudan, and Yemen.
Also in 2021, world vision and 120 other NGOs wrote an open letter also asking world leaders to do something concerning the looming danger of malnutrition, hunger and starvation threatening to claim lives around the world, warning that "There has been a 370% rise in people experiencing catastrophic levels of hunger since April and now a staggering 45 million people are at extreme risk – on the brink of famine."
Support Investigative Journalism and Mentorship
Courageous Journalism of Truth,Transparency and Development is in the DNA of Prime Business Africa; By donating as little as N1000 or $1 today, you are helping to keep credible journalism and life-changing information free for all.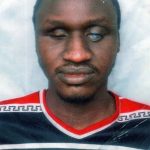 John Adoyi, PBA Journalism Mentee