The government of Uganda has introduced a 21-day lockdown in two central districts as a measure to curtail the spread of Ebola Virus Disease (EVD) in the country.
The lockdown which President Yoweri museveni announced on Saturday, is a dusk-to-dawn curfew which would only be in two central districts of Mubende and Kassanda, the epic centre of Ebola outbreak in the East African country.
"There will be curfew in Mubende and Kasanda districts starting from 7pm to 6am. Public, private transport and Boda Bodas (Commercial Motorcycles) are not permitted to move in Mubende and Kasanda districts to curb Ebola," the Ugandan president said.
Explaining the restrictions on movement in and out of the affected districts, President Museveni said people can only move out of the districts with a Police clearance and they are not to pick up anybody on the road.
"People travelling across Mubende and Kassanda are permitted to move after police clearance and not allowed to stop or pick up a person in the two districts," he said.
Going further, he added, "Any cargo to be dropped in those districts shall be dropped only during the day not beyond 5pm. If someone does so, he or she stay there for 21 days."
The health ministry in Uganda and the World Health Organisation declared the outbreak of the Sudan string of the deadly Ebola Virus on 20 September when the Uganda's Virus Research Institute confirmed the presence of the virus in Uganda after testing a sample taken from a 24-year-old man who was first treated for malaria but started showing signs of the contagious disease.
READ ALSO:  Uganda Records 1 Death, 7 Confirmed Cases In Fresh Ebola Outbreak
According to information from the Uganda health ministry, the case in Uganda has almost reached 60 with the virus claiming 19 lives so far.
Bringing back some of the lockdown measures imposed during the outbreak of Covid-19 in the country, President Museveni said that "Schools should remain open with strict operating procedures but any one with signs and symptoms should remain at home and report to health workers for medical checkup.
"All places of worship and entertainment in these districts should be closed. All burials should be conducted by the health workers whether someone died from Ebola or not," Museveni said.
The president asked the citizens to bear with the government over the imposed restrictions, saying it was for the best and it would be temporary.
"These are temporary measures to control the spread of Ebola. We should all cooperate with authorities so we bring this outbreak to an end in the shortest possible time," President Museveni added.
Ebola, which is spread by contact with the bodily fluids of an infected person or contaminated materials, manifests as a deadly hemorrhagic fever. Symptoms include fever, vomiting, diarrhea, muscle pain and at times internal and external bleeding.
Fast treatment for EVD include providing fluids and electrolytes (body salts), Using medication to support blood pressure, reduce vomiting and diarrhea, and to manage fever and pain. Treating other infections, if they occur.
Proper hand washing, use of sanitizers and staying away from bush meat with unknown death, reporting suspicious illnesses to the health authorities can limit the spread of the virus.
Support Investigative Journalism and Mentorship
Courageous Journalism of Truth,Transparency and Development is in the DNA of Prime Business Africa; By donating as little as N1000 or $1 today, you are helping to keep credible journalism and life-changing information free for all.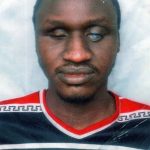 John Adoyi, PBA Journalism Mentee