Introduction
In the midst of a press conference unveiling the financial reports for FY 2022 and Q1 2023, Segun Agbaje, the CEO of Guaranty Trust Holding Company, expressed his reservations about USSD (Unstructured Supplementary Service Data) technology. Agbaje argued that USSD is an antiquated technology that falls short of being state-of-the-art. Instead, he advocated for a reduction in data costs as a means to enhance financial inclusion, asserting that this would pave the way for the utilization of superior technologies.
This article delves into the complexities surrounding USSD technology, explores its significance in the Nigerian financial landscape, and evaluates Agbaje's assertion within a broader context.
READ ALSO: Bank Customers Risk Losing Access To USSD Service, As Network Providers Threaten Banks

The Evolution of USSD Technology
Initially conceived as a tool predominantly utilized by telecommunications companies (telcos), USSD technology has progressively been embraced by commercial banks in Nigeria, enabling them to engage with a wider user base. USSD serves as a gateway for individuals who lack access to smartphones, which are required to operate digital banking applications. By facilitating access to banking services without necessitating physical visits to banking halls, USSD has gained popularity among diverse segments of the population. Nonetheless, this trend is now at risk of termination due to a protracted dispute between banks and telcos.
A Prolonged Dispute Culminating in an Unfortunate Outcome
Since 2019, both banks and telcos have become embroiled in a dispute that initially revolved around outstanding debts owed to the telcos. Subsequently, the conflict shifted focus towards determining who should bear the burden of USSD code charges imposed on customers. In 2021, telcos even threatened to sever access to USSD services for banks. However, the intervention of the Nigerian Communications Commission (NCC) temporarily suspended this action. Despite several attempts to reach a resolution, the NCC has recently obtained approval to terminate USSD services provided to banks. This decision carries significant ramifications for the Central Bank of Nigeria's (CBN) pursuit of financial inclusion, a concern emphasized by financial institution executives.
USSD Technology: Functional but Imperfect
Agbaje accurately highlights one of USSD's limitations—the technology's lackluster aesthetics and relatively time-consuming transaction processes. Nevertheless, it is crucial to acknowledge two fundamental aspects. Firstly, USSD technology does effectively fulfill the needs and expectations of most bank customers. Secondly, nearly all mobile banking applications offered by Nigerian banks experience frequent service disruptions, while network providers cannot always be relied upon. The CBN's efforts to enforce a cashless policy brought to light the deficiencies inherent in digital banking. Conversely, USSD has gained popularity due to its ability to function independently of an internet connection, making it an ideal solution for individuals across various social strata.
A Techpoint Africa user captured the essence of USSD's appeal, stating, "On numerous occasions, I have exhausted my data, rendering me unable to access my bank app for recharging and subscriptions. USSD resolves this predicament."
However, Agbaje's claim that reducing data costs would automatically drive financial inclusion is unsubstantiated and fails to account for the realities faced by many Nigerians.
The Fallacy of Data Cost Reduction as a Panacea
To begin with, Agbaje's argument fails to consider the number of smartphone users in Nigeria. Accurate estimates of smartphone user figures are challenging to ascertain. However, available estimates place the number somewhere between 25 and 40 million. Additionally, feature phones accounted for more than half of Africa's mobile phone shipments in 2022.
According to the Nigeria Inter-Bank Settlement System (NIBSS), as of April 8, 2023, there were 57,398,704 Bank Verification Numbers (BVNs) registered, indicating the presence of unique bank accounts in the country. If USSD services were to be discontinued by the banks, at least 17.3 million individuals would be excluded from accessing digital financial services. This exclusion contradicts the industry's commitment to promoting financial inclusion and appears to perpetuate financial exclusion instead.
Without smartphones to access these services, individuals who predominantly use feature phones would be compelled to visit physical bank branches for their banking transactions. As demonstrated by the CBN's earlier attempt to drive a cashless policy, Nigerian banks are ill-prepared to handle such an influx of in-person interactions.
It is essential to recognize that Nigerians bear one of the highest costs globally to access the Internet, particularly when considering their income levels. According to Surfshark's 2022 survey of 117 countries, Nigeria ranks 113th in terms of global Internet affordability and 19th out of 23 countries in Africa. The report further reveals that, based on average hourly income, Nigerians would need to work for 15 minutes to afford the cheapest mobile Internet plan. Nevertheless, it is worth noting that the cost of accessing the Internet has risen globally in 2022. However, banking applications are not akin to social media platforms, and users are unlikely to spend more than a few minutes per day utilizing them.
Hence, simply reducing data costs in the country would have limited impact on driving financial inclusion.
The Future of USSD Banking in Nigeria
During the press briefing, Agbaje also touched on the issue of determining who should bear the charges for USSD code usage. His comments provide insights into the potential future of USSD banking in Nigeria. Agbaje suggested that if banks insist on utilizing USSD, they have urged telcos to directly charge end-users. The banks themselves would no longer receive any portion of the charges. Furthermore, Agbaje criticized the recommended fee of ₦6.98 per USSD session imposed by the CBN, deeming it excessive and a deterrent to customer engagement. Should customers be unwilling to pay this fee, slashing data costs may do little to incentivize their adoption of digital financial services.
While banks may not openly acknowledge it, their decisions are likely influenced by business considerations. USSD codes remain popular in Africa due to the economic circumstances of its citizens. In a country where only 2% of the population reportedly possess more than ₦500,000 in their bank accounts, it is reasonable to assume that the majority of USSD users engage in lower-value transactions. Consequently, banks may feel compelled to reallocate resources from serving this segment to other areas. However, it is unfair to penalize customers for a situation beyond their control.
The Role of USSD in Driving Financial Inclusion
The significance of USSD technology in driving financial inclusion in Africa cannot be underestimated. Given the prevalence of feature phones across the continent, USSD is likely to continue playing a crucial role in expanding access to financial services. While its usage may not be perfect, it is imperative for banks, telcos, and regulatory bodies to find common ground and resolve their differences. Failure to do so risks alienating millions of Nigerians from the financial system and perpetuating financial exclusion.
The ongoing dispute between banks and telcos over USSD technology highlights the complexities surrounding its implementation in the Nigerian financial landscape. While USSD may not represent the epitome of technological advancement, it effectively serves the needs of bank customers and provides a viable solution for individuals without access to smartphones. Simply reducing data costs alone cannot be relied upon to drive financial inclusion, as it fails to account for the significant number of feature phone users and the challenges associated with physical branch visits. To achieve true financial inclusion, stakeholders must work collaboratively to address the challenges and concerns related to USSD technology. Agbaje's suggestion of shifting the burden of USSD charges to end-users raises questions about the future dynamics of USSD banking in Nigeria. However, it is crucial to strike a balance between reasonable fees and ensuring accessibility for all customers.
The future of USSD banking hinges on finding viable solutions that consider the needs of both banks and telcos, while prioritizing the financial inclusion objectives set forth by regulatory bodies like the CBN. Recognizing the indispensable role USSD plays in reaching underserved populations, efforts should be made to enhance the efficiency and user experience of USSD transactions. This could involve leveraging advancements in technology to streamline processes and minimize transaction times.À
Moreover, it is imperative to explore alternative models that cater to the unique needs of diverse customer segments. This may involve leveraging emerging technologies such as mobile wallets, biometric authentication, and innovative payment solutions. By embracing these advancements, banks and telcos can create a more inclusive financial ecosystem that accommodates the diverse preferences and capabilities of users.
Conclusion
In conclusion, while USSD technology may have its limitations, it has proven to be a vital tool for expanding financial inclusion in Nigeria. Its accessibility, particularly for feature phone users, cannot be understated. However, addressing the challenges and disagreements between banks and telcos is paramount to ensuring the continued success and relevance of USSD banking.
By fostering collaboration, embracing technological advancements, and adopting customer-centric approaches, stakeholders can pave the way for a more inclusive and technologically sophisticated financial landscape in Nigeria.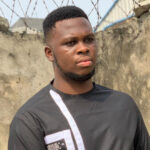 Aka Ekene, PBA Journalism Mentee