In light of the recent accusation, here is a run down of the love story between music mogul Diddy and singer/songwriter Cassie. The couple officially debuted in 2012, their journey began in 2007, shrouded in secrecy until the public eye caught wind. Let's take a closer look at the timeline of their rollercoaster romance spanning from 2007 to their official split in 2018.
2007:
Cassie stepped into the spotlight as the spokesmodel for Diddy's fashion label, Sean John. Their initial connection was professional, with Cassie becoming the face of Diddy's growing clothing line. However, rumors of a romantic link surfaced when Cassie signed with Diddy's Bad Boy Records. Despite public denials, the whispers persisted, complicated by Diddy's on-and-off relationship with Kim Porter until their official split in 2009.
2012: Going Public
The couple stepped into the public eye in 2012, making appearances at various events. The turning point came when they attended Kanye West's Paris fashion week show, sparking heightened public interest in their relationship.
READ ALSO:Cassie Files Lawsuit Against Diddy Alleging Abuse, R@pe
2013: Cassie Opens Up
In an interview with Madame Noir, Cassie shared insights into their romance, describing being around Diddy as "a completely inspiring experience." She emphasized the importance of honesty and communication in their relationship.
2014: Engagement Speculations
Engagement rumours swirled when Diddy posted a picture of a massive diamond ring on Instagram with a caption expressing his desire to give Cassie what she likes. Despite denials from Diddy's representative, speculation continued fueled by images of Cassie wearing the ring.
2015: Breakup #1
Reports surfaced of a split between the power couple, but they reconciled shortly afterward. Diddy addressed the ups and downs in relationships, outlining his 25/75 rule, emphasizing the commitment to making his partner happy.
2016: Breakup #2
An argument in 2016 led to a temporary separation. Police were called to Cassie's home, but no charges were filed. Despite the turbulence, the couple reunited after the incident.
2018: The Final Goodbye
The last public posts featuring the couple were in 2018. Cassie's Instagram showcased their attendance at the Met Gala in May, while Diddy's post celebrated Cassie's birthday in August. Sources close to the couple confirmed their official split, revealing that they had been apart for several months.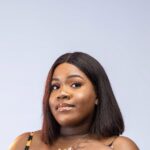 Somto is an Entertainment Reporter with a passion for uncovering the latest stories in the world of entertainment. As a dedicated journalist, Somto delivers in-depth reporting, exclusive interviews, and breaking news coverage.
She covers a wide range of topics, from celebrity interviews to industry trends and film reviews.
As an Entertainment Reporter for Prime Business Africa, She continues to provide comprehensive and insightful coverage of the entertainment industry, offering readers an insider's perspective on the latest developments and trends. She is a trusted source for breaking news, exclusive interviews, and thought-provoking analyses.
Somto is dedicated to providing valuable information and entertainment to her audience while upholding the highest standards of journalistic integrity.
Follow Somto on social media:
LinkedIn: Somtochukwu Bisina
#EntertainmentReporter #MediaProfessional #Journalism