Report from Dubai Media Office indicated that honest Dubai Taxi Drivers found and returned thousands of lost items such as cash, phones, other electronic devices and passports to their owners in the first half of 2022.
The report was released via a tweet by Dubai Media Office on Aug. 10th 2022 and some beneficiaries has attested to the report.
The report indicated that items found and returned included:
• AED1.27 million in cash
• 12,410 mobile phones
• 2,819 electronic devices
• 766 passports
• 342 laptops all in the first half of 2022.
What Tweeps Are Saying:
A tweep by the user handle @Prometa_Anatelo, in a quoted tweet confirmed that he once got a forgotten item in a taxi before. He said "I took a cab from the airport to my hotel, forgot my mobile in the backseat and had it returned an hour later."
@eFawzan also thanked Dubai Taxi for returning a fit forgotten airpod. "I got my Airpods too. Thanks Dubai Taxi," he said.
@Oma_Issawi also commended them saying "That's more than $345000. To say well done is an understatement" .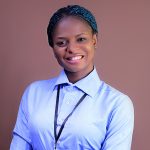 Patience Leonard, PBA Journalism Mentee