In what could be termed a big move, the Benue State chapter of the Social Democratic Party (SDP), has formed an alliance with the Labour Party to take over the Benue State government from the PDP in 2023.

John Enemari, the SDP chairman in Benue made this known at a news conference in Makurdi the state capital.

He gave directives to all executives of the party in the three senatorial districts of the state to throw their weights behind the Labour Party candidates in the forth coming general elections in the state.

Speaking of the Labour Party candidate in the state, Enemari said Hon. Herman Iorwase "is a young man that has done very well at the National Assembly, and will not disappoint people of the state if given the mandate."

"My people are calling me, 'chairman, where do you want us to go?' I said 'look, wait.' I met with him and we spoke. So, my people, we are going to work with him (Herman Hembe)," Enemari stated.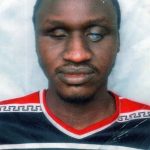 John Adoyi, PBA Journalism Mentee