The richest woman in Nigeria is Folorunsho Alakija. Last year, she overtook Isabel dos Santos to become the richest woman in Africa, with an estimated net worth of 1.2 billion. This isn't surprising, given that Santos was allegedly involved in fraud and embezzlement scandal leading to loss of her assets –  $2.2 billion net worth.
As the most populous country on the African continent, Nigeria is renowned for its great exuberant culture. It stands as a bastion of Africa's fashion, technical, and creative sectors, as well as home to the world's second-largest film industry.
According to Forbes 2021 ranking, Alakija – the executive chairman of Fampha Oil, one of Nigeria's leading oil exploration companies – is not only the richest woman in Nigeria and Africa, she is also the richest black woman in the world, after Oprah Winfrey.
Read Also: See World's 20 Richest Women In 2023 – UPDATED
Read Also: Shipping Mogul Rafaela Aponte Becomes World's Self-made Richest Woman
The company, which shares joint partnership agreement with international giants like Chevron and Petronas, is to date one of the most prominent and promising indigenous oil companies in the whole of Africa.
Trump for Oil isn't her only business endeavour; she is also the group managing director of the Rose of Sharon Group, which consists of the Rose of Sharon Prints Promotion Limited and Digital Reality Prints Limited, which are all situated in Nigeria. Despite all of her successes, Alakija's rise to fortune and fame as the richest woman in Nigeria wasn't handed to her on a platter of gold.
Folorunsho Alakija Early Life (The Richest Woman In Nigeria)
Born on 15 July 1951 to a middle-class family in Lagos, Nigeria, and with no university degree, she worked her way to the top professionally. The 70-year-old billionaire began her career in 1974, starting as an executive secretary at Sidrawde Enterprises in Lagos, Nigeria.
After her time at Sidrawde,  she proceeded to the former First National Bank of Chicago, which later changed its name to Finn Bank and later acquired by the First City Monuments Bank, where she was employed for a couple of years before she decided to start her own fashion business – 'Supreme Stitches.'
Within a very short time, her business achieved unprecedented success and became a household name. Its quick fame and success were quite amazing.
The Richest Woman In Nigeria: How Does She Make Her Money?
Folorunsho Alakija's fortune in oil business started with many difficulties and challenges. According to her, the journey started in an airplane, 36000 feet above see level. A friend of hers whom she met in the plane had asked if her partners could be of help to lift crude oil from Nigeria. Alakija quickly set up a meeting with the Petroleum Minister concerning the proposal but was met with a discouraging reply.
The minister had told her that the government was only interested in being partners with those who were interested in investing in the country. So, she gave her friend the feedback, and without any intention to invest in Nigeria, that window of opportunity was lost.
However, Alakija's resilience, coupled with her ingenious mindset, didn't let her lose sight of the very promising and blooming oil sector. She had learnt the art of being competitive and actually became business-oriented at an early age in life.  According to her, she had had the hunger for success while in the banking sector. After she observed a skillfully set machinery to delay promotions in the bank, she had realized how negatively that would affect her growth and development and decided to quit the job and pursue get trained in tailoring.
Then one of her customers in the tailoring business, Maryam Babangida, the the wife of the former Head of State, was able to help her secure an appointment with the then Minister of Petroleum, Gibril Aminu. After meeting him on her friend's behalf and getting a discouraging reply, she proceeded to set up a series of meetings with the man.
The Richest Woman In Nigeria!
She told him she'd like to render other services for the oil industry like catering for the entire industry. But she was informed that there were already many caterers on board and there was no room for her.
As a fighter, she got disappointed by the outcome but did not get discouraged. She eventually made her way into the industry and was given an oil well by government. Initially, the agreement was that she would hold 60% of the oil, while the government held onto the remaining 40%.
However, the government claimed that holding such a stake would make her and her family earn about $10 million on daily basis and thus government reduced her stake to an insignificant 10% and she immediately went to court.
The legal battle lasted for a little over 12 years and the whole world believed it was sheer stupidity to sue government and expect to win. But Folorunsho Alakija and her husband weren't deterred and this paid off when the court ordered  government to return the estate to the initial 60%.
Apart from oil and gas, Alakija has other endeavours in real estate and printing which generate millions of dollars every year. These ventures played significant roles in making Alakija the richest woman in Africa.
How Does Folorunsho Alakija Spend Her Money?
Just like many billionaires around the world, Alakija lives a very private lifestyle, and very little is known of what she spends her money on.
She sure does know how to splurge, as she currently owns House Ikoyi – one of the most expensive houses in Africa, which was reportedly spent about $700 million to build.
A stylish woman, she's been spotted on several occasions rocking some of the top fashion brands in the world, including her own fashion line. In 2017, her son, Falarin Alakhija, got married to an Iranian woman in London in a wedding that was reported to have cost £5 million.
Located in Ikoyi, Lagos, the house is full of modern technology. She is also a philanthropist and owns a foundation called the House of Sharon Foundation, which helps widows and orphans through scholarships and business grants.
Alakija at some point donated a skill acquisition centre to the Yaba College of Technology (Yaba Tech).
The story of how Alakija rose to fame and fortune should inspire every woman, as her doggedness and strength kept her at the top for over a decade.
Despite the fact that she is the richest woman in Africa and possibly the only female billionaire, she's not among the top 10 richest people in Africa and does not even come close to the top 500 richest people in the world. This only shows that a lot remains to be done to keep women at par with the menfolk.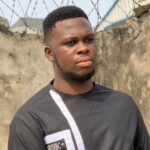 Aka Ekene, PBA Journalism Mentee