In a remarkable demonstration of resilience against cyber threats, Apple has announced its successful interception of a staggering 428,000 fraudulent app submissions on its renowned App Store in 2022.
These nefarious attempts were thwarted by the company's robust security measures, which promptly terminated the accounts of the deceptive developers responsible, Apple's latest security update revealed.
Reduced Fraudulent Activity
According to Apple's latest security update the number of fraudulent apps in 2022 was even lower than the previous year's record. In 2021, the company had to delete 802,000 developer accounts due to potential fraudulent activity. The decrease in 2022 can be attributed to Apple's implementation of new methods and protocols that effectively prevent the creation of potentially fraudulent accounts.

Financial Safeguards
Beyond the prevention of new fraudulent app launches, Apple has also taken measures to block suspicious transactions on existing apps. A staggering $2.09 billion worth of transactions suspected to be fraudulent were successfully intercepted by Apple on the platform. The company's commitment to protecting people's financial information is demonstrated through investments in secure payment technologies such as Apple Pay and StoreKit, which are utilized by nearly 943,000 apps for conducting transactions on the App Store.
Mitigating Untrustworthy Apps
Apple has diligently safeguarded users against approximately 57,000 untrustworthy apps originating from illegitimate storefronts lacking the built-in privacy and security protections of the App Store. These unauthorized marketplaces distribute harmful software capable of mimicking popular apps or altering them without the consent of their developers. Apple's vigilance in this regard is exemplified by the prevention of close to 3.9 million attempts to install or launch apps distributed illicitly through the Developer Enterprise Program within the last 30 days alone.
Action Against Fraudulent Accounts
In addition to protecting users, Apple takes decisive action against fraudulent customer accounts. In 2022, over 282 million customer accounts associated with fraudulent and abusive activity were disabled by the company. Furthermore, Apple effectively blocked the creation of 198 million attempted fraudulent new accounts. This proactive approach ensures the integrity and safety of the App Store environment.
App Rejections for Fraud and Privacy Concerns
Apple's commitment to maintaining a trustworthy ecosystem is evident through the rejection of nearly 1.7 million app submissions from the App Store in 2022. These rejections were based on various grounds, including concerns related to fraud and privacy violations. The App Review process exposed instances of malicious code within apps that had the potential to steal users' credentials from third-party services. Additionally, apps disguising themselves as benign financial management platforms but possessing the ability to transform into malicious entities were identified and removed. Bait-and-switch violations resulted in the blocking or removal of approximately 24,000 apps from the App Store in 2022.
Conclusion
Apple's unwavering commitment to combating fraudulent activity on the App Store is evident through its robust security measures, investment in secure payment technologies, and vigilant app review processes. By effectively thwarting fraudulent app submissions, blocking suspicious transactions, and safeguarding against untrustworthy apps and accounts, Apple ensures the protection and trust of millions of users within its ecosystem.
Support Investigative Journalism and Mentorship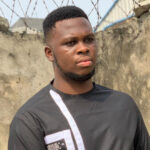 Aka Ekene, PBA Journalism Mentee