International telecommunication company, Bharti Airtel and three other operators are to participate in the upcoming Fifth Generation network spectrum auction in India
According to a list released by the Indian Department of Telecommunications (DoT), other three telecom companies shortlisted to participate in the auction include, Gautam Adani-led Adani Data Networks, Vodafone Idea and Reliance Jio.
This came seven months after Bharti Airtel's subsidiary in Nigeria (Airtel Nigeria) withdrew from the 3.5 gigahertz (GHz) spectrum auction for the deployment of 5G network in the country, loosing to MTN Nigeria Plc and Mafab Communications Plc.
Recall that in December 13th, 2021, the Nigerian Communications Commission (NCC) conducted an auction for the allocation of two slots for the 3.5GHz spectrum licence in Abuja.
Three companies, Airtel Nigeria, MTN Nigeria and Mafab Communications Limited, participated but Airtel pulled out after its final bid of $270 million was surpassed by the other two.
However, in India, DoT disclosed that the spectrum auction, scheduled to start from July 26, may meet aggressive bidding for some frequency bands, with the presence of Adani Data Networks and established players such as Reliance Jio and Bharti Airtel looking to strengthen their hold in the industry.
This perhaps, relatively buttressed the point made by Mr. Segun Ogusanya, Airtel Nigeria's Group Director and CEO, who said months ago that Bharti Airtel subsidiary "Airtel Africa retains ample capacity, spread across various spectrum bands, in Nigeria and its other markets, to continue to meet the growing data demands of our customers for many years to come, with several potential routes available to the business to deliver even greater capacities, cost-effectively, in the long run."
He further stated that they will "continue to closely track the 5G ecosystem over the next several years, in particular the availability of  affordable 5G devices and relevant use cases," which is the current case in India.
DoT India, however, added that the four applicants have time till July 19 to withdraw their applications, if any wants to.
"Applications have been received for participation in the 2022 auction for rights to use spectrum in 600 MHz, 700 MHz, 800 MHz, 900 MHz, 1,800 MHz, 2,100 MHz, 2,300 MHz, 2,500 MHz, 3,300 MHz and 26 GHz bands," said the DoT.
Ashwini Vaishnaw, Minister of Communications and Information Technology, had indicated that India, with its current data prices significantly lower than global average, will continue to set rate benchmarks as new services are rolled out.
Prior to DoT listing the telecom companies that will bid for the auction, Ashwini Vaishnaw had said 5G deployment will start from August to September and commence in 20 to 25 cities and towns by the end of the year.
Commenting on the upcoming bid, the Adani Group said it is in the race to acquire spectrum, which will be used to create a private network to support its businesses from airports to power as well as data centres.
A total of 72,097.85 MHz of spectrum, worth at least ₹4.3-lakh crore, will be put on the block during the auction, according to the set reserve prices of the spectrum bands.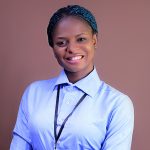 Patience Leonard, PBA Journalism Mentee