African tech startups have grown over the years and a report published by Disrupt Africa shows that the number of funded ventures in Africa has increased, with 633 startups raising an impressive $3.3 billion. However, the report also reveals a gender problem in African tech, with only 20.2% of funded startups having a female founder.
Despite this, there has been an improvement in the number of local founders receiving funding. The report also highlights the female representation in Africa's leading seven destinations. In this article, we'll delve into the report's findings, including both the positive and negative aspects, and discuss the need for a more inclusive and diverse tech industry in Africa.
According to the report published by Disrupt Africa, the current year has witnessed a remarkable upsurge in the volume of financially backed commercial enterprises, with a cumulative count of 633 entities having successfully secured an astounding $3.3 billion in capital. Such an astronomical figure may appear incredulous.
Unfortunately, there's some not-so-great news too. The report shows that there's a gender problem in African tech, and it's only getting worse. Out of those 633 funded startups, only 20.2% had a female founder. That's down from 21.5% in 2021.
It's not all bad, though. The report also shows that more local founders are getting funding. In 2022, 94.8% of the funded startups had at least one local founder, which is a big improvement from 88.7% in 2021. But there were still 33 startups entirely founded by ex-pats, and 65 had at least one expatriate on their team.
The report also takes a closer look at female representation in Africa's leading seven destinations. Kenya was the best performer, with 26.4% of startups having at least one female co-founder. Morocco and South Africa were also relatively good performers, with 25.9% and 23.1%, respectively. Tunisia and Nigeria were slightly above average, with 21.7% and 20.6%. Ghana and Egypt, on the other hand, were underperformers, with 17.4% and 13.7%, respectively.
Within the confines of this report, an intricate tapestry of optimistic and unfavourable news is revealed. Yet, the focal point of paramount importance is the ceaseless dedication towards establishing a technology sector in Africa that not only embraces individuals from a broad spectrum of backgrounds but also fosters a culture of inclusivity. Despite the obstacles and impediments that may arise, it is incumbent upon us to persist in our pursuit of this fundamental objective, for it is the key to unlocking a prosperous and sustainable tech industry across the continent.
The contemporary conversation surrounding African tech startups has now yielded the latest report, evidencing a discernible surge in funding being directed towards native entrepreneurs. Despite this encouraging trend, it remains unmistakably apparent that gender equity is yet to be achieved in this sphere. Nevertheless, a hopeful outlook pervades the notion of an increasingly comprehensive and heterogeneous African tech industry in the forthcoming years, as progress continues to be made.
Support Investigative Journalism and Mentorship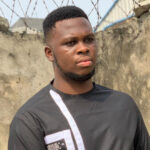 Aka Ekene, PBA Journalism Mentee