The advent of tablet PCs, a slate-shaped, handheld or slim notebook computers, has revolutionized the traditional practice of writing with pen and paper. This concept dates back to ancient Egypt, where clay tablets and writing sticks were used to inscribe text.
In modern times, however, this rudimentary technique has been replaced by the digital pen or stylus, which interacts with a screen that serves as a virtual notebook. Weighing a mere 2-3 pounds, the tablet PC's defining characteristic is its portability, making it a convenient option for users on the go.
READ: Working Remotely: 15 Laptop Features To Look Out For
Despite being conceptualized by Alan Kay of Xerox, the tablet PC was initially a commercial failure, only gaining widespread popularity following a significant reduction in prices. The first tablet PC to gain prominence in the market was Apple's Newton. The hardware of a tablet PC comprises a slim touch screen, stylus, and optional wireless keyboard and mouse, with data input occurring through the stylus or virtual keyboard on the screen, and in some cases, through a wireless keyboard and mouse. A magnetic field over the screen interacts with the stylus electronics, ensuring that only the stylus movement affects the screen.
Tablet PCs come in various sizes, ranging from 8.5 to 14 inches, and are available in different types, such as slates, convertibles, and hybrids. Slates consist solely of a screen and stylus, while convertibles are slates attached to a keyboard that folds and opens onto the screen through a single joint. Hybrids, on the other hand, have a detachable keyboard, allowing them to function as both a slate and a convertible. Resident software that comes with tablet PCs includes handwriting recognition, speech recognition, shorthand entry, and virtual keyboard software.
The advantages of a tablet PC include its portability, user-friendliness for those who are not comfortable with keyboards, unobstructed line of sight, ease of use in meetings, and suitability for presentations while standing up. While cost was previously a major disadvantage, it is no longer an issue as prices have fallen significantly. Companies such as Acer, Lenovo, Toshiba, Fujitsu, HP, Gateway, Compaq, Motion, and NEC are among the manufacturers of tablet PCs.
Recent advancements in battery technology, handwriting recognition software, wireless internet access, larger memory, and better screen resolution have made tablet PCs a commercially viable option. With the rapid pace of technological advancement and their portrayal in popular science fiction movies, tablet PCs are expected to eventually replace traditional notebooks, pens, books, magazines, and newspapers.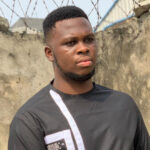 Aka Ekene, PBA Journalism Mentee