The government of Chad has placed overnight curfew in some cities in the country following a violent protest in which at least 50 people have been killed.
The latest protest which started on Thursday was organised by Pro-democracy activists calling for a fast transition to civilian rule. It coincided with the day, the military head of state, Mahamat Idriss Deby was initially meant to step down for a new civilian government, but his rule was extended till 2024 by the military council.
President Mahamat Deby assumed power in April 2021 after his father Idriss Deby died during a battle with insurgents in the country.
His reign was to last till October 2022 when elections were slated to hold, but he decided to form a unity government, led by him to manage the country till 2024. This move by him and some armed groups in the country was boycotted by other rival groups who refused to come for negotiations.
The government decided to impose a curfew in N'Djamena the nation's capital city, Moundou and Koumra while cracking down on protesters in the streets.
The Prime Minister, Saleh Kebzabo called it an armed uprising by people who are trying to cease power by force.
The African Union (AU) has condemned the crackdown on protesters. The AU Chairperson, Moussa Faki Mahamat wrote on Twitter "I strongly condemn the repression of the demonstrations which led to the death of men in Tschad."
The United Nations, the European Union, and the United States have also condemned the violent crackdown on protesters and called for peace in the country.
The authorities in the country said investigations would be carried out and those involved in the killings of security officials would be tried by a special commission.
The government also announced on Thursday, the suspension of all activities of opposition groups in the country.
Chad just like Nigeria is battling terrorism by the Boko Haram insurgent group and the Islamic State West Africa Province (ISWAP).
Support Investigative Journalism and Mentorship
Courageous Journalism of Truth,Transparency and Development is in the DNA of Prime Business Africa; By donating as little as N1000 or $1 today, you are helping to keep credible journalism and life-changing information free for all.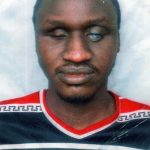 John Adoyi, PBA Journalism Mentee