The election in Rivers State is threatened by delays and inefficiencies, casting a shadow of doubt over the credibility of the voting process.
Rivers State Governor, Nyesom Wike said he is highly disappointed with the Independent National Electoral Commission (INEC) after the Bio-modal Voter Accreditation System (BVAS) failed to accredit him and his wife.
After 25 minutes of waiting, Governor Wike and his wife could not still be validated to cast their votes at his polling unit number 8, Ward 9, Rumueprikon, Obio-Akpor.
"We are highly disappointed. INEC told us they were ready for the election and the BIVAS are working. You can see the crowd here. I don't think that mostpeople will be allowed to vote with slow working of the BIVAS," the Rivers State governor said.
At the Istan Comprehensive High School inside the bustling city of Port-Harcourt, accreditation and voting which were slated to begin at 8:00 am could not take off until minutes past 11 am.  The exercise was fraught with delays, sparking fears of widespread disenchantment among the electorate as the process continues.
Our correspondent gathered that the delay at Istan Comprehensive High School was caused by logistics and operational challenges. Notably, the polling station is located in close to the gubernatorial residence of Rivers State's governor, Gov Nyesom Wike, with a mere 10 to 15-minute walk separating the two. Despite this, Gov Wike is still yet to cast his vote, thus adding to the frustration and impatience of the voting populace.
READ ALSO: I Won't Defect To APC – Wike
The inadequacies of the electoral commission have not been limited to the Istan Comprehensive High School polling station alone, as other polling stations were also affected by INEC's inability to ensure seamless deployment of officials and equipment. In some wards, officials are nowhere to be found, and the absence of essential equipment has been a source of consternation to voters.
The general dissatisfaction with the conduct of the Rivers State election so far has given rise to a pervasive loss of trust in INEC, as the electorate feels let down by the commission's handling of the voting process. The lack of transparency and efficiency in the exercise has made it challenging for voters to have confidence in the outcome of the election, thereby casting a dark cloud over the entire process.
Rivers State election has been a clear example of the challenges that confront electoral processes in developing nations. The challenges faced by INEC in ensuring a free and fair election underscore the need for a more robust electoral framework that prioritizes transparency, efficiency, and accountability. Until this is achieved, the electoral process will continue to be plagued by inefficiencies, casting a shadow of doubt over the legitimacy of electoral outcomes.
Support Investigative Journalism and Mentorship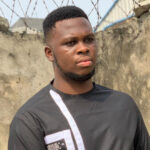 Aka Ekene, PBA Journalism Mentee