WhatsApp is developing a new feature aimed at safeguarding users from spam and nuisance calls on its popular communication platform.
Despite the platform's worldwide usage, it is based on phone numbers, and any registered user can call another person, even if the caller's number is not saved in the receiver's address book. The feature being developed by WhatsApp could prevent unwanted callers from disturbing users when it is eventually released.
READ ALSO: Sanwo-Olu Transforming Education In Lagos Through EKOEXCEL
According to WABetaInfo, a feature tracker that monitors the development of WhatsApp features, the latest beta version of WhatsApp for Android contains code for a feature that will enable users to silence calls from unknown numbers. However, this new feature appears to be in development and has not yet been released for testers to try out.
The feature tracker has shared a screenshot of the new feature, which shows a Silence unknown callers toggle located in the settings menu. Activating this toggle will silence calls from phone numbers that are not saved in the users' address book. The feature will also still display the missed calls in the list of received calls and notification area so that users can still be aware of the attempted call from an unknown number.
The new feature could come in handy to eliminate scam and spam calls on the service. It can also be beneficial in communities where the phone number of the creator is always visible. Users can always choose to call an unknown caller back if they leave a message.
WhatsApp has not yet announced when it plans to introduce the new setting to silence unknown callers. While the feature has been seen in development on Android, it is expected to be released on iOS and desktop apps as well. However, as the feature is still being worked on, it may be updated or modified before its final release to all users.
Support Investigative Journalism and Mentorship
Courageous Journalism of Truth,Transparency and Development is in the DNA of Prime Business Africa; By donating as little as N1000 or $1 today, you are helping to keep credible journalism and life-changing information free for all.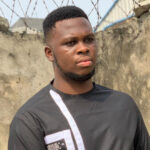 Aka Ekene, PBA Journalism Mentee