Brother Bilaal, a former assistant to Hollywood sensation Will Smith, has made startling claims about the actor's personal life. In an interview with Tasha K, shared on YouTube on November 13, 2023, Bilaal alleged that he witnessed Will Smith engaged in intimate relations with actor Duane Martin.
According to Bilaal, the incident unfolded when he was searching for Smith and stumbled upon a compromising situation in Martin's dressing room. He described the scene as witnessing "anal s8x" between Smith and Martin, with Smith allegedly bent over a couch while Martin stood.
READ ALSO:Will Smith, Martin Lawrence Confirm 'Bad Boy 4'
Revelations surrounding Will Smith's personal life have intensified in the wake of his wife Jada Pinkett Smith's recent confessions during the promotion of her memoir, "Worthy," where she disclosed a long-standing separation from the actor.
This is not the first time speculations about a connection between Will Smith and Duane Martin have surfaced, despite consistent denials from both actors and their spouses over the years. As of now, neither Will Smith nor Duane Martin has responded to these allegations. This is a developing story, more details soon.
READ ALSO:Jada Pollock Called Out For Promoting Wizkid Album, Hours To Davido's Release
See Video:
– "I opened the door and saw Will Smith having an*l s*x with Duane" – Will Smith's former best friend and assistant reveals in an epic interview

— Postsubman (@Postsubman) November 14, 2023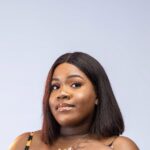 Somto is an Entertainment Reporter with a passion for uncovering the latest stories in the world of entertainment. As a dedicated journalist, Somto delivers in-depth reporting, exclusive interviews, and breaking news coverage.
She covers a wide range of topics, from celebrity interviews to industry trends and film reviews.
As an Entertainment Reporter for Prime Business Africa, She continues to provide comprehensive and insightful coverage of the entertainment industry, offering readers an insider's perspective on the latest developments and trends. She is a trusted source for breaking news, exclusive interviews, and thought-provoking analyses.
Somto is dedicated to providing valuable information and entertainment to her audience while upholding the highest standards of journalistic integrity.
Follow Somto on social media:
LinkedIn: Somtochukwu Bisina
#EntertainmentReporter #MediaProfessional #Journalism