The United States has advised the  government of the Democratic Republic of Congo to withdraw the oil blocks which were auctioned in forested areas.
The US special Envoy for Climate, John Kerry who spoke to Journalists on Tuesday in Kinshasa, the capital of DR Congo said the advice was given to the DRC government "to protect the forest."
"We have clearly described our interest in protecting the forests. We have asked for some blocks to be removed from the auction," said Kerry, a former US Secretary of State.
He was speaking at the sideline of the climate conference holding in Kinshasa in preparation for the 27th Conference of the Parties of the UNFCCC (COP27) which will be holding in Egypt from November 6th.
The government of DR Congo has argued that it was imperative for it to explore oil in the country to boost its economy.
In July, 30 oil blocks were auctioned by the government, a move that was heavily criticized by climate and environmental experts.
According to the experts, the forest area where the oil blocks are located is very important to trapping vast amount of carbon which when released could have debilitating impact on the environment and climate, but the government remains adamant on its position in the matter.
Addressing delegates at the conference opening ceremony on Monday, Congolese environment minister, Eve Bazaiba asked if the government should let children die rather than profit from its fossil resources.
"As much as we need oxygen, we also need bread," Bazaiba said.
The US envoy also told journalists that he would be meeting with the president of the DRC, Felix Tshisekedi to discuss the matter.
"We know it's urgent. I spoke yesterday with the Deputy Prime Minister and I will speak with the President, but it is his decision."
The US Envoy noted that there are other ways to provide employment and boost the economy of the country without hurting the environment.
Support Investigative Journalism and Mentorship
Courageous Journalism of Truth,Transparency and Development is in the DNA of Prime Business Africa; By donating as little as N1000 or $1 today, you are helping to keep credible journalism and life-changing information free for all.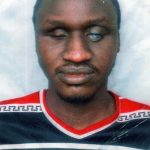 John Adoyi, PBA Journalism Mentee