The United States Senate has confirmed President Joe Biden's appointment of Kathleen FitzGibbon as Ambassador to the Niger amid a coup-detat in the West African country. Her appointment was confirmed by a voice vote, according to a tweet by @SenateCloakroom.
FitzGibbon's confirmation comes just as Niger's military junta struggles with military legitimacy after the dethronement of a democratically elected government of Mohamed Bazoum sparked controversy in diplomatic circles.
READ ALSO: Niger Coup: We Won't Allow Any Undemocratic Action In ECOWAS Region – Tinubu
Niger Coup Unjustifiable – Mo Ibrahim
After two days of uncertainty following the coup,  General Abdourahamane Tiani, the commander of Niger's presidential guard, on Friday in Niamey announced that he had been appointed head of state by a governing council set up by the same military forces that ousted President Mohammed Bazoum
With FitzGibbon's Senate confirmation, it remains uncertain that her letter of Credence will be sent to the military Junta, especially as the United States and the European Union have joined ECOWAS and the African Union in condemning the coup d'etat in Niger Republic. 
Prime Business Africa reports that Ambassador FitsGibbon's confirmation was long in coming. This newspaper had, exactly one year ago, exclusively reported that the seasoned diplomat and immediate past Deputy Chief of Mission of the United States Embassy in Abuja, Nigeria, was nominated among others by the U.S President, Joe Biden, to serve as key leaders in his administration. The report hinted that FitzGibbon had been appointed by Biden as Ambassador Extraordinary and Plenipotentiary to the Republic of Niger.
READ ALSO: Biden Nominates Nigeria-based US Diplomat Kathleen FitzGibbon For Mission To Niger
The report had it that, given FlitzGibbon's long diplomatic experience in Nigeria,  some leaders of the ruling All Progressives Congress (APC), including the then Ekiti State Governor, Dr Kayode Fayemi, and  APC Deputy National Organising Secretary, Nze Chidi Duru, organised a send-forth party alongside the then US Ambassador to Nigeria, Mary Beth Leonard. FitzGibbon was first posted to Nigeria between 1999 and 2000.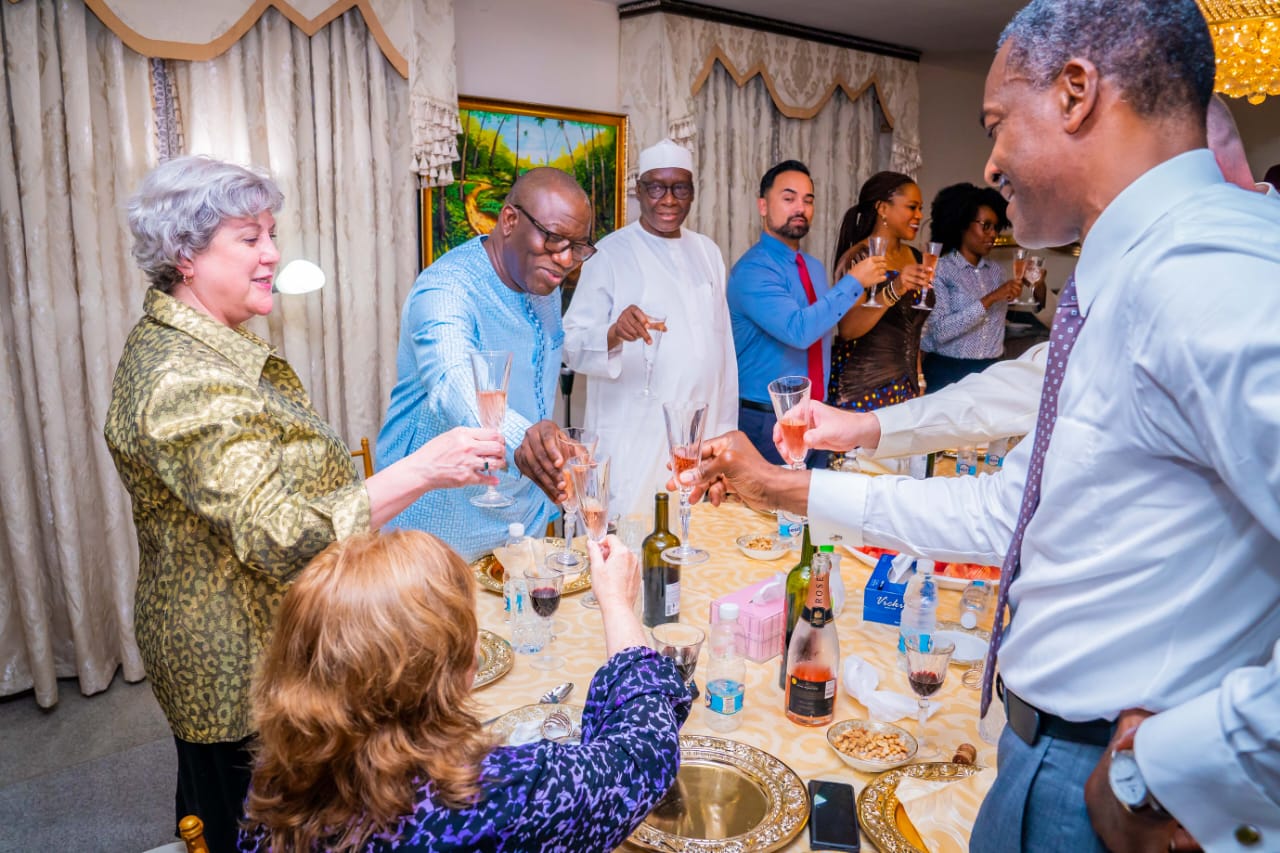 A statement from the White House hinted that FitzGibbon had, prior to her appointment as Deputy Chief of Mission in Nigeria, traversed different parts of Africa in the course of her diplomatic career. She had earlier served as Deputy Chief of Mission of the U.S. Embassies in Sierra Leone and Gabon and, as the chief of the Political and Economic section of the U.S. Embassy in Uganda.
What the White House Said About The New Ambassador To Niger
"Among her other assignments, FitzGibbon served at the U.S. Embassy in Chad and had an earlier posting in Nigeria. She also worked in the Office to Combat and Monitor Trafficking in Persons in the State Department, the White House statement indicated.
"Prior to joining the State Department, she was as a lecturer at Mary Washington College in Fredericksburg, Virginia. FitzGibbon earned her Bachelor's degree from Hartwick College in Oneonta, New York and a Master's degree from the University of California, Davis. She speaks French."
Support Investigative Journalism and Mentorship
Courageous Journalism of Truth,Transparency and Development is in the DNA of Prime Business Africa; By donating as little as N1000 or $1 today, you are helping to keep credible journalism and life-changing information free for all.