A seasoned diplomat and immediate past Deputy Chief of Mission of the United States Embassy in Abuja, Nigeria, Kathleen FitzGibbon, has been nominated among others by the U.S President, Joe Biden to serve as key leaders in his administration.
She has been appointed by Biden as Ambassador Extraordinary and Plenipotentiary to the Republic of Niger.
Ms FitzGibbon, it was gathered, left Nigeria for the US on Thursday  to prepare for the new assignment  after  a send-forth party was organised in her honour  by Governor of Ekiti State, Dr. Kayode Fayemi, US Ambassador to Nigeria, Mary Beth Leonard, APC Deputy National Organising Secretary, Nze Chidi Duru on Wednesday July 27 at the Abuja private residence of the Ekiti governor.
FitzGibbon, who had been in the US Embassy, Abuja since 2019, also welcomed  a host of other diplomats.

According to a statement from the White House, FitzGibbon had, prior to her appointment as Deputy Chief of Mission, traversed different parts of Africa in the course of her diplomatic career. She had earlier served as Deputy Chief of Mission of the U.S. Embassies in Sierra Leone and Gabon and, as the chief of the Political and Economic section of the U.S. Embassy in Uganda. FitzGibbon was first posted to Nigeria between 1999 and 2000.
"Among her other assignments, FitzGibbon served at the U.S. Embassy in Chad and had an earlier posting in Nigeria. She also worked in the Office to Combat and Monitor Trafficking in Persons in the State Department, the White House statement indicated.
"Prior to joining the State Department, she was as a lecturer at Mary Washington College in Fredericksburg, Virginia. FitzGibbon earned her Bachelor's degree from Hartwick College in Oneonta, New York and a Master's degree from the University of California, Davis. She speaks French." 
Here are the photos: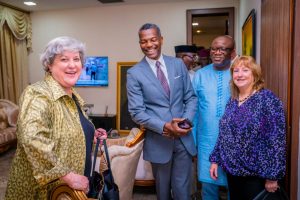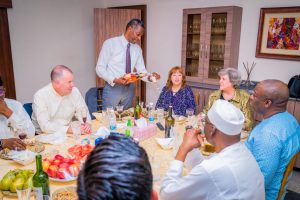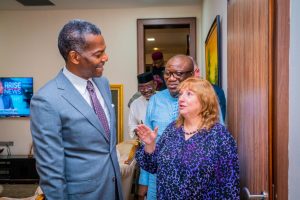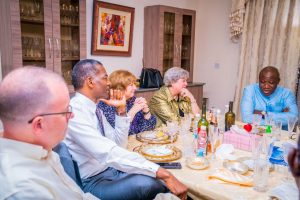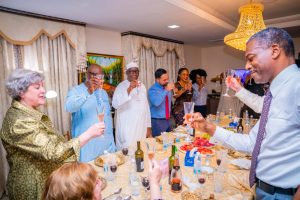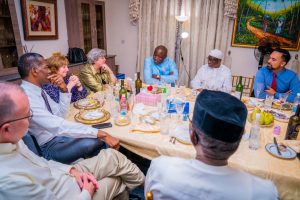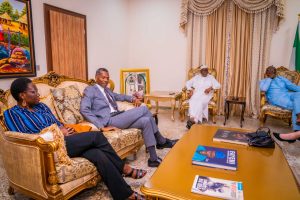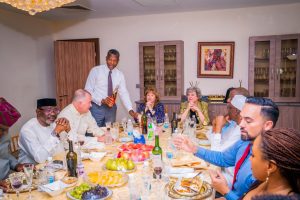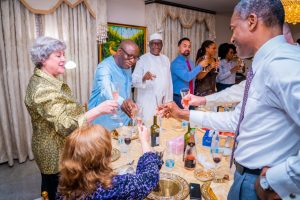 Support Investigative Journalism and Mentorship
Courageous Journalism of Truth,Transparency and Development is in the DNA of Prime Business Africa; By donating as little as N1000 or $1 today, you are helping to keep credible journalism and life-changing information free for all.

Credibility and transparency is our DNA at Prime Business Africa'. We strongly believe in the role of media as a watchdog of the society that powerfully promotes accountability and transparency in government.
By contributing to Prime Business Africa, you are helping to sustain good journalism and making sure that it remains free to all.