Steven Schwartz, a lawyer in New York, the United States has been ordered by a Judge to explain why he should not be sanctioned for providing the court with fake legal references soliciting that his client's case should not be dismissed.

Mr Schwartz who works for the law firm, Levidow, Levidow and Oberman is on the legal team of a passenger that is suing an airline for injuries he sustained from a serving cart in 2019 when he flew to New York from El Salvador.
The presiding Judge in the case, Kevin Castel of the Southern District of New York, said the references provided by the legal team of the airline passenger "appear to be bogus judicial decisions with bogus quotes and bogus internal citations."
The judge made this conclusion after the Lawyers representing the airline firm said they could not find the cases cited by Mr. Schwartz and his team.

Mr. Schwartz, confessing that he used Chat GPT to carry out his research said he "was unaware of the possibility that its content could be false."

He added that he "greatly regrets having utilized generative artificial intelligence to supplement the legal research performed herein and will never do so in the future without absolute verification of its authenticity."

Steven Schwarz now face a hearing on June 8 to prove why he should not be sanctioned.

Chat GPT is an artificial intelligence chatbot developed by OpenAI and released in November 2022. It allows you to have human-like conversations and it can answer questions and assist you with tasks such as assignment research, poetry, coding, writing of essays and much more.

Though the chatbot has been efficient in helping people in their daily tasks, it still poses risk of lying and providing fake results when used for works as some users have attested to.


Support Investigative Journalism and Mentorship
Credibility and transparency is our DNA at Prime Business Africa'. We strongly believe in the role of media as a watchdog of the society that powerfully promotes accountability and transparency in government.
By contributing to Prime Business Africa, you are helping to sustain good journalism and making sure that it remains free to all.
Support Investigative Journalism and Mentorship
Courageous Journalism of Truth,Transparency and Development is in the DNA of Prime Business Africa; By donating as little as N1000 or $1 today, you are helping to keep credible journalism and life-changing information free for all.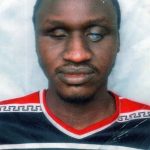 John Adoyi, PBA Journalism Mentee