The United States, Britain and Norway, the foreign nations involved in the peace process in South Sudan have opposed extension of the transitional unity government, stating that it lacks legitimacy because all parties involved were not consulted.
In a letter addressed to the President of South Sudan, Salva Kiir, the three countries stated that all parties involved in the peace process must be informed before any amendment can take place.
"We are writing to you personally to express our profound concerns that fully inclusive consultations must take place with civil society, faith-based groups, business, women's groups, youth representatives, eminent persons and international partners before the peace agreement is amended."
The letter also said "The roadmap must demonstrate how another extension would differ from previous ones and include steps for clear progress in setting up the institutions and mechanisms necessary to hold elections."
The minister of cabinet affairs Martin Elia Lomuro, announced the extension on Thursday saying "After lengthy deliberations, the committee agreed to extend the transition period by 24 months, thus a new roadmap has been agreed."
The minister said the decision was reached to "address the challenges that impede the implementation of the peace agreement.
South Sudan gained independent from Sudan in 2011 and enjoyed relative peace till 2013, when the country was torn apart by civil war that lasted till 2018 when the peace agreement was reached, after 400,000 citizens had lost their lives and many more displaced.
Support Investigative Journalism and Mentorship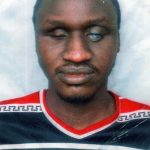 John Adoyi, PBA Journalism Mentee