According to reports, Samsung, the technological giant, is purportedly planning to unveil the next generation of its smartwatch series, the Galaxy Watch 6, later this year, while details remain undisclosed. Nevertheless, an informed source has indicated that the Galaxy Watch 6 Pro model will reintroduce the physical rotating bezel feature that was absent in the previous Galaxy Watch 5 series. In contrast, the standard Galaxy Watch 6 version will continue to utilize the existing design with digital rotating bezels.
READ ALSO: Samsung Galaxy S23 Ultra vs iPhone 14 Pro Max- Prime Business
The speculation, which originated from the Korean tipster and YouTuber Super Roader, indicates that the upcoming Galaxy Watch 6 Pro will have a physical rotating bezel, similar to the Galaxy Watch 4 Classic, which was abandoned with the launch of the Galaxy Watch 5. However, the feature will only be accessible on the Galaxy Watch 6 Pro, and the standard Galaxy Watch 6 will continue with the digital bezel.
In addition to this information, the Galaxy Watch 6 Pro is predicted to be available in two sizes, unlike the Galaxy Watch 5 Pro, which was launched exclusively in a 45mm size. Another recent report has also leaked that the upcoming Samsung Galaxy Watch 6 will have a curved glass design, replacing the previous flat design.
As of now, further information regarding Samsung's forthcoming smartwatch is unavailable, as the corporation has yet to confirm any details regarding the Galaxy Watch 6. Samsung launched the Galaxy Watch 5 series in August 2022 at the Galaxy Unpacked 2022 event, which features a BioActive sensor that measures heart rate, SpO2, and stress levels, along with ECG and blood pressure monitors. The watch is also equipped with an accelerometer, barometer, gyroscope, compass, and light sensor.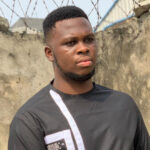 Aka Ekene, PBA Journalism Mentee