As Zimbabweans prepare for the August 23 general elections, the presidential candidate of the Citizens Coalition for Change (CCC), Nelson Chamisa, has alleged that the incumbent president of the country, Emmerson Mnangagwa is not contesting to win but to rig elections.
Mr. Chamisa, who was speaking with his supporters on Sunday at a rally in Bulawayo, one of the big cities in the Southern African country, claimed that he has spoken with the Southern African Development Community (SADC) about the plans being made by President Mnangagwa to rig the polls in his favour.
According to Chamisa, the election was rigged in 2018 but it will not happen again.
"I have had meetings with SADC, I have briefed them on the challenges we have. I told them that Mnangagwa is not preparing to win, he is plotting to rig," said Chamisa.
"I told SADC that he stole the election in 2018 but this time I will not allow him to steal it again. I told them Zimbabwe is the next SADC chair and they should get ready to welcome me," he added.
Mr. Chamisa who lost the election in 2018 by 6.5 Percent and now stands as President Mnangagwa's closest rival amongst the other 10 candidates, told his supporters that he pointed out some electoral malpractices by President Mnangagwa to SADC election observers.
"I told them that up to this day, we do not have a voter's roll that is searchable. But remember I am a former ICT Minister, we have cracked the PDF format they gave us and now know what they are trying to do, we will not allow them to steal our votes, never.
"I told them that I have not yet seen the ballot paper, we have requested from ZEC that we agree on the ballot, the ink and, the arrangement. Mnangagwa has already rigged the arrangement (but) even if he rigs the ballot paper he will not win this election," he asserted.
Mr. Chamisa said he also informed SADC election observers about fake polling stations that have been created and how ZANU-PF is planning to get results from the country's electoral commission before the announcement.
READ ALSO: Zimbabwe 2023 Polls: What You Need To Know Before August 23
"I told SADC we have problems of ghost polling stations where they want to stuff ballot papers but we have managed to ensure a polling agent for every station.
"I have told SADC that Zanu PF wants to get the presidential result before reporting it to ZEC but once we get the result we will tell the world what we got ourselves, we will not accept that," he claimed.
This is Zimbabwe's second presidential election since longtime leader, Robert Mugabe was ousted in 2017 by a military coup. Approximately 6.6 million persons have been registered to vote in the election which could be a turning point for the Southern African country that has been suffering economic meltdown with a tripling inflation rate. Although President Mnangagwa has been tipped to return to office, Mr. Chamisa has claimed that "Any result that will see Mnangagwa being announced the winner of the Wednesday's elections is fake. We are winning this election."
Support Investigative Journalism and Mentorship
Courageous Journalism of Truth,Transparency and Development is in the DNA of Prime Business Africa; By donating as little as N1000 or $1 today, you are helping to keep credible journalism and life-changing information free for all.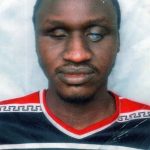 John Adoyi, PBA Journalism Mentee