Agrobusiness is an economic sector that includes agriculture and agriculture-related commercial activities. It includes all the steps required to bring agricultural products to market: production, processing and distribution. This industry is an important part of the economy in countries with arable(fertile) land, as agricultural products can be exported.
With that being said, here are the top Six Lucrative Agro-business Ideas
Agricultural Advice:
Most farmers in developing regions lack the knowledge to maximize agricultural yields, but with the right expertise, they can produce more for the same investment and with less effort. Agricultural consulting forms the backbone of research in the agricultural industry.
As a farm advisor, you are involved in advising and educating farmers on agricultural best practices. They advise on the use of high-yielding seedlings for cultivation and other modern aquaculture techniques, complementing farmers' traditional knowledge with new techniques and tools to increase yields and produce healthier fish. It also helps in producing products. Consultants are in demand as private sector employees and independent contractors as well as city and state employees.
Processing and packaging of agricultural products: Top Six Lucrative Agro-business Ideas
From rice to cassava to plantain, food processing is an important and profitable part of the agro-business value chain. If you go to a grocery store or supermarket, you can easily find collections of processed and well-packaged produce.
As the middle class expands and urbanizes, the demand for processed food, branded food, and packaged food is increasing. Consumers are becoming more health conscious, increasing the need for nutritious packaged foods. For example, Nigeria's food processing and packaging market is valued at approximately $545 million. The demand for wholesome packaged foods is rising as consumers become more health conscious. For instance, the food processing and packaging market in Nigeria is estimated to be worth $545 million. This offers business owners a fantastic chance to capitalize on this farming market potential.
 Marketing of agricultural products: Top Six Lucrative Agro-business Ideas
Large disparities still exist among farmers in developing regions.
In the market, many farmers struggle to find buyers who will pay them a price that matches their efforts. On the other hand, due to long storage and poor market access, some farmers lose a significant portion of their produce before it reaches the market. In addition, agricultural activity has seen a recent surge, perhaps due to continued recognition of industry opportunities. These new farmers have to sell their produce. This is where you act as an intermediary between farmers and buyers. Internet marketing technology has greatly simplified the smoothing of the marketing process.
There is an opportunity to build an e-commerce service that allows farmers to lease their goods so that buyers can find them. You can also contact businesses that need raw materials from the farm, such as restaurants, hotels, supermarkets, and processing and manufacturing companies. They are literally creating a market for inaccessible produce.
Farm transportation:
Transportation can be a major challenge for small farmers trying to get their products to market. Limited access to transport can affect how farmers integrate their products into their supply chains.
Providing transportation to farmers can be a profitable proposition, given a strong business model. Contractors can provide materials for transportation, including trucks, trailers, and other equipment intended for livestock and produce.
Agritourism:
In recent years, more and more people in urban areas want to know where their food comes from and how it is made. People have seen how agricultural products are processed. Now they want to see the farm.
The recent emergence of agritourism as an industry holds great promise for entrepreneurs. Traditionally, farm tourism has largely been left to individual farmers, who offer interested visitors small tours of their farms. An industry of AgriTours and consultants has also emerged, helping farmers who may not have experience in customer relations, responsible marketing and event coordination. Innovative companies can also work with farmers to organize tourism events on their farms.
Investment in agriculture:
If you don't want to directly contact the upstream and downstream of the intensive industry, but you have money to use, you can invest the money and let others do the work. There are many great crowdfunding platforms that offer up to 15% return on investment in 6 months.
Conclusion
After reading and processing all this information, be sure to do your own research and due diligence before handing money over to someone. Make your money work for you easily by investing with the right people you can have a passive source of income while maintaining a job or business. Overall, large industries have broad value chains and enormous opportunities are open to all stakeholders. All you have to do is figure out which part of the value chain suits you best and start exploring the possibilities.
Six Lucrative Agro-business Ideas!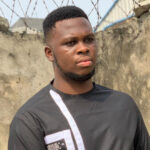 Aka Ekene, PBA Journalism Mentee