Here are the top 5 best dressed female at the just concluded Africa Magic Viewers Choice Award.
1. Erica Nweledim: Did Erica's dress capture your attention or not? It definitely got me staring. I mean it was all shades of what a red carpet look should be. Stunning, elegant, statement worthy. Her stylist did a good job on that. She is 100 per cent my best dressed.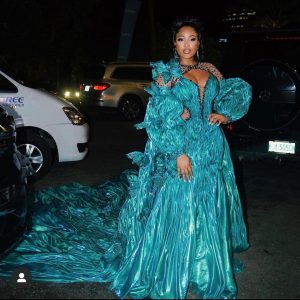 2. Bimbo Ademoye: Bimbo looked stunning in a red dress. Red always looks good and she stood out in elegance and poise and sophistication. She definitely was the 2nd best dressed in my books. I know you might argue that it was a bit too simple but in her case, I'd say less is more because that outfit rocked!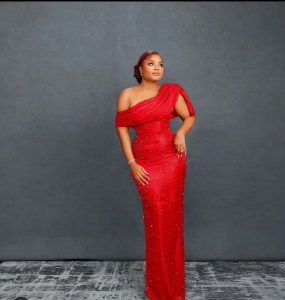 3. Osas Ighodaro: Osas looked stunning in her stunning silver piece and she without question wore that dress with so much grace. She looked so good and definitely had heads turning as she walked pass. That dress is a solid solid 9 for me!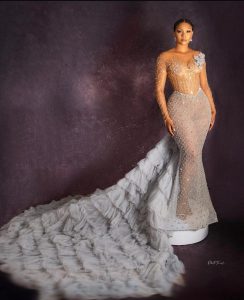 4. Berbie Doll: already a fashion enthusiast, we expected nothing less. Social media influencer, BerbieDoll looked amazing in her custom made white dress that screamed ELEGANCE. She looked so gorgeous and for sure she takes my number 4 spot because that's the kind of look I'd love to see at the AMVCA.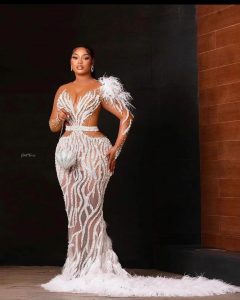 5. Idia Aisien: Nigerian actress Idia showed up in a stunning stunning purple dress that I don't even think I'm doing justice to by putting in the 5th position. She did everything right. Hair, makeup, accessories, dress, everything was a 10/10. Idia absolutely got it right with this dress.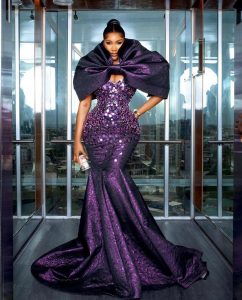 Support Investigative Journalism and Mentorship
Courageous Journalism of Truth,Transparency and Development is in the DNA of Prime Business Africa; By donating as little as N1000 or $1 today, you are helping to keep credible journalism and life-changing information free for all.