Ever since Netflix unveiled its "Top 10" feature, on Netflix Nigeria, we have a way to get an assessment of what people are actually watching on the streaming service. Each day, the "Top 10" feature shows the most popular films and TV shows as viewed by subscribers.
But if you're looking for not only a quick rundown of the Top 10 most popular movies on Netflix, but also a little more information on what they're about and who's in them, we've got you covered. Below, we've assembled the current list of the most popular movies on Netflix Nigeria, along with more information about each film.
Before Valentine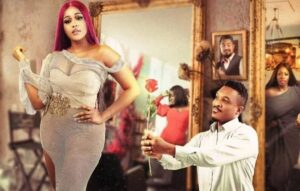 Considering we are in Valentine's season, seeing a movie title like "Before Valentine" gives a cosy feeling. "Before Valentine's" film was set in a hairdressing salon, and it explored the lives of the four hairdressers in the salon. One thing they all had in common was them living fake lives and how each of their secrets blew open is the crux of the story.
Baaj Adebule, Yvonne Jegede, Uche Nwaefuna and Meg Otanwa are some of the cast members.
READ ALSO:'You' Season 4 Review: The Hunter Becomes The Hunted
Your Place or Mine
Your Place or Mine is a 2023 American romantic comedy film written and directed by Aline Brosh McKenna in her directorial debut. The film stars Reese Witherspoon  and Ashton Kutcher as best friends who decide to swap houses for a week. Jesse Williams, Zoë Chao, Wesley Kimmel, Tig Notaro and Steve Zahn also star. The film was released on Netflix on February 10, 2023.
Dark October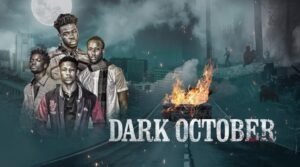 Dark October is a 2023 Nigerian film produced by Linda Ikeji and released to Netflix on 3 February 2023.The film is centred on true life event of the lynching of four young students at University of Port Harcourt, popularly known as Aluu Four lynching, the four were falsely accused of theft in Aluu area of Port Harcourt and they were all lynched.
Cast: Chuks Joseph, Munachi Okpara, Kem-Ajieh Ikechukwu, Kelechukwu Oriaku, Chibie Johnny, Boman Bognet, Oge Gabriel and Chika Okpala.
You People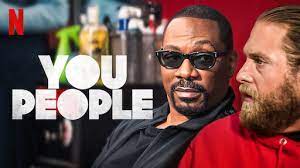 You People is a 2023 American romantic comedy film directed by Kenya Barris, which he co-wrote with Jonah Hill. Its plot focuses on an interracial couple and how their families reckon with modern love amid culture clashes, societal expectations and generational differences. You People was released in select theatres on January 20, 2023, before its streaming release on January 27, 2023, by Netflix.
Cast: Jonah Hill, Lauren London, David Duchovny, Nia Long, Julia Louis-Dreyfus, Eddie Murphy, Sam Jay, Travis Bennett, Molly Gordon, Deon Cole, Andrea Savage, Elliott Gould, Rhea Perlman and Mike Epps.
READ ALSO:Movie Review: Shanty Town And Its Mindless Brutality
Den Of Thieves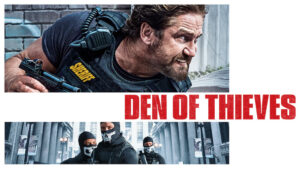 Den of Thieves  is a 2018 American heist action film written, directed, and produced by Christian Gudegast.  In the film, a Los Angeles County Sheriff's Department gang look to stop a group of thieves consisting of ex-MARSOC Marines that is planning to rob the Federal Reserve in Los Angeles.
In Los Angeles, a team of ex-MARSOC Marines led by Ray Merrimen hijack an armored truck. The ensuing shootout with police leaves several dead, including one of Merrimen's crew, as the hijackers escape with the empty truck.
Cast: Gerard Butler, Pablo Schreiber, O'Shea Jackson Jr., Curtis "50 Cent" Jackson, Meadow Williams, Maurice Compte, Brian Van Holt, Evan Jones and Mo McRae, Kaiwi Lyman-Mersereau.
The Wait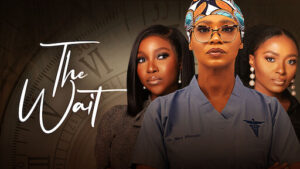 The Wait primarily revolves around a medical doctor named Nara. Her job role as an obstetrician allows her to witness the struggles that come with childbirth. This pushes her to create a support group where women can speak freely about issues affecting them.
The movie featured Nse Ikpe Etim, Ini Dima-Okojie, Deyemi Okanlawon, Jimmy Odukoya, Chimezie Imo, Joke Silva, Kate Henshaw, Meg Otanwa, Uche Chika Elumelu, Aisha Sanni-Shittu, and Juliana Olayode.
Viking Wolf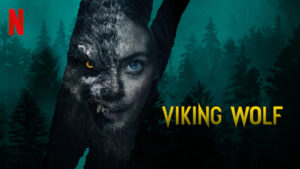 The opening of Viking Wolf takes us back in time to 1050 when a band of Vikings plunder an abbey in Normandy and discover a wolf hidden in a secret room.
They take the animal back to their boat and sail with it to Norway, but on their journey, they realise their new pet is something far more than it appears. Viking Wolf is a Norweigan werewolf movie streaming on Netflix.
Cast: Elli Rhiannon Müller Osborne,Liv Mjönes,Vidar Magnussen,Mia Fosshaug Laubacher,Sjur Vatne Brean and Sjur Vatne Brean.
The Tax Collector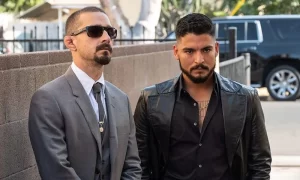 The Tax Collector is a 2020 American action thriller film written, directed, and produced by David Ayer. The film stars Bobby Soto, Cinthya Carmona, George Lopez, and Shia LaBeouf, and follows two enforcers (known as "tax collectors") working for a Los Angeles crime lord whose business becomes upended, resulting in one of them desperately protecting his family from an old rival.
READ ALSO:Top 10 Movies On Netflix Nigeria
Cast: Bobby Soto, Shia LaBeouf, Cinthya Carmona, George Lopez, Jay Reeves, Lana Parrilla, Chelsea Rendon, Cheyenne Hernandez, Gabriela Flores, Elpidia Carrillo, Jose "Conejo" Martin, Brian Ortega, Brendan Schaub, Jimmy Smits, Cle Shaheed Sloan, and Noemi Gonzalez.
Thunivu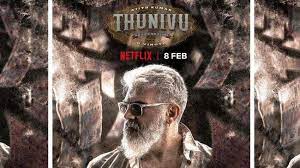 Thunivu is a 2023 Indian Tamil-language action heist film written and directed by H. Vinoth, and produced by Boney Kapoor. The title Thunivu was announced in September. Post-production works began in late-October and were completed that December.
Thunivu was released theatrically in the week of Pongal on 11 January 2023, received mixed reviews from critics and was a commercial success.
It stars Ajith Kumar in lead role with Manju Warrier, Samuthirakani, John Kokken, Ajay and Veera in supporting roles.
Dear David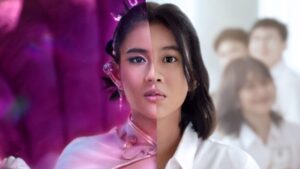 Dear David follows Laras, a perfect student, who writes fantasy stories about her crush, David. Laras finds herself in murky waters when her stories get leaked and the school administration starts looking for the writer. The film is now streaming on Netflix.
Cast: Augustus Prew as Adam Ellis, Justin Long as the head of BuzzFeed, Andrea Bang and many more.
Bookmark this page to keep up with the Top 10 Movies and Shows on Netflix Nigeria, as it changes from week to week.