"I owe you nothing; it's your road. Your job is to make your people happy and my job is to make people happy. You have to lobby me to get what you want." With the above lines, President-elect, Bola Ahmed Tinubu on Wednesday March 3, 2023  responded to request by Rivers State Governor, Nyesom Wike, for refund of funds the state spent on maintaining  Trunk A (federal)  roads during his eight years in office.
Tinubu was in Rivers State on a two-day visit to commission the Rumuokwuta-Rumuola flyover and the ultramodern magistrate complex in Port Harcourt.
Tinubu expressed thanks for the reception Wike and the state gave him but made it clear, albeit in a jocular manner, that he would not commit to granting Wike's request without due process.
He acknowledged the "decorations, the signs everywhere" and the warm welcome he received across the state.
Wike had, during his speech, requested the President-elect to consider as one of his first assignments after being sworn into office on May 29 the refund  of money he (Wike) spent on federal roads. Wike requested that the Federal Government under Tinubu should do the refund to his (Wike's) successor.
Governor Wike, at the commissioning  event at Obio/Akpor which was broadcast live on Channels Television, said: "The Governor-elect is here. As I leave office,  I will sign all that is required and he will simply pass the papers to you. That will be  one of the first things you do when you are sworn in as President on May 29."
But Tinubu in his acknowledgment speech shortly before stepping down to commission the flyover project, among other things, said: "We should be discussing Nigeria and not refund; It's your road, your job is to make your people happy. I also make people happy; we'll talk Nigeria."
Governor Wike is believed to have offered full support to Tinubu during the electioneering campaigns. The President-elect, according to the results approved by the Independent National Electoral Commission (INEC), won substantial winning votes in Rivers State, the victory and numbers of which are now subject of controversy and are being contested by  Mr Peter Obi and Alhaji Atiku Abubakar, candidates of the Labour Party (LP) and the People's Democratic Party (PDP).
Tinubu described Wike as a man of character and  poured encomiums on the former Governor of Rivers State and PDP Chieftain, Peter Odili, saying, "Thank you, for all that you did."
Also on Tinubu's entourage was Speaker of the House of Representatives, Femi Gbajabiamaila, and Oyo State Governor, Mr Makinde, who alongside Wike, supported the All Progressives Congress (APC) Presidential candidate against their own political parties, the PDP.
Prior to Tinubu's visit, Wike had announced May 3, 2023, as  public holiday to allow residents to celebrate and partake in welcoming Bola Tinubu.
Wike justified his decision and described Tinubu's visit as the first to any state by the President-elect.
He said that Tinubu would join the ranks of distinguished Nigerians who were accorded the opportunity to inaugurate landmarks in Rivers.ike
Wike directed that all shops and business premises located along Rumuola to Rumuokwuta roads in Obio/Akpor Local Government Area of the State should be closed from 8.00 am to 3.00 pm on Wednesday, May 3, 2023. He appealed to all labour unions and security agencies to comply with this order of closure.
READ ALSO: Rivers Governor Wike Declares Public Holiday To Welcome President-elect Tinubu
Support Investigative Journalism and Mentorship
Courageous Journalism of Truth,Transparency and Development is in the DNA of Prime Business Africa; By donating as little as N1000 or $1 today, you are helping to keep credible journalism and life-changing information free for all.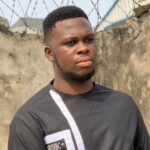 Aka Ekene, PBA Journalism Mentee