Russia's first moon mission in over 40 years has failed after the spacecraft collided with the surface of the moon, the State Space Corporation, Roscosmos told journalists on Sunday.
According to preliminary reports from Roscosmos, the Luna-25 was slated to receive propulsion thrust on Saturday, August 19 so that it will be able to navigate to the area it was meant to land on the moon but no connection was established with the Lunar probe and all efforts to establish the connection yielded no result.
"Preliminary analysis results suggest that a deviation between the actual and calculated parameters of the propulsion maneuver led the Luna-25 spacecraft to enter an undesignated orbit and it ceased to exist following a collision with the surface of the Moon," Roscosmos stated.
READ ALSO: Space Tourism: Paving Way For Future Of Travel
The lunar unmanned mission from Russia was aiming to be the first mission to land on the South Pole of the moon. It was successfully launched into the moon's orbit last week Wednesday and was scheduled to land on Monday. However, the moon probe reported an "abnormal situation" after it ran into difficulties, the Russian space agency reported.
The space agency said an investigation into the crash has been launched but refused to give further details. The 800 Kilogram probe was Russia's first attempt to land on the moon in over four decades. It was meant to be on the earth's natural satellite for a year, studying its internal structure, collecting samples of natural resources, including water, and also study the impact of cosmic rays and electromagnetic radiation on the Moon's surface.
Russia which started the space race on fire by sending Yuri Gagarin, the first man into space, has never put a man on the moon and has had little success with planetary exploration since the Luna-24 robot landed on the moon in 1976.
Support Investigative Journalism and Mentorship
Credibility and transparency is our DNA at Prime Business Africa'. We strongly believe in the role of media as a watchdog of the society that powerfully promotes accountability and transparency in government.
By contributing to Prime Business Africa, you are helping to sustain good journalism and making sure that it remains free to all.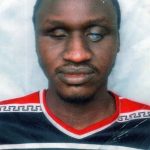 John Adoyi, PBA Journalism Mentee