The regional government of Russia in Dagestan where a gas station explosion killed 27 persons with many more injured, declared Tuesday as a day of mourning to sympathise with the victims and their families.
This was contained in a press statement from the office of the Governor of Dagestan region who declared that the region's flag will fly at half-mast and all broadcast outlets and entertainment centres are asked to put on hold every cultural and entertainment programs slated for Tuesday.
"The blast that occurred at a gas station on the Astrakhan-Makhachkala highway near the Novokuli settlement on August 14 caused casualties. Dagestan's head Sergey Melikov is sending his condolences to the families and friends of those killed. He has issued an order declaring August 15 to be a day of mourning in the Republic of Dagestan," the statement reads.
According to report from the Russian TASS news agency, the fire in the city of Makhachkala, started on Monday evening from a mechanic repair shop before it spread to buildings around the area, resulting in the burning of nearby buildings, cars and the triggering of the explosion in the gas station.
As of the time of filing this report, the death toll from the blast, stands at 27 with the governor of Dagestan, Sergey Melikov, claiming that the injured has risen to 102, far from the earlier report from TASS news agency which reported 75 injured persons receiving treatment in various hospitals in the region.
"As of 6:00 a.m. local time (4:00 a.m.) on August 15, the tragedy killed 27 people and left 102 injured," Melikov's press service quoted him as saying. Governor Melikov also reported that 3 children were also killed. Efforts to find survivals from the blast are still on.
Search-and-rescue dog teams are working at the site. In addition, the Emergencies Ministry's Il-76 aircraft has departed from Moscow's Zhukovsky Airport to airlift the injured to the hospital, TASS news agency reported.
It was gathered that the owners of the gas station and the mechanic shop where the blast started, will be charge according to Article 238 of the Russian Criminal Code which is (provision of services that do not meet the requirements of safety of life or health of consumers, causing the death of two or more people by negligence).
Support Investigative Journalism and Mentorship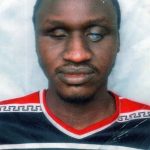 John Adoyi, PBA Journalism Mentee