Russian presidential spokesman, Dmitry Peskov has accused the United States of being the number one source of "present" global conflicts.
READ ALSO: Editorial: Russia-Ukraine War And Global Balance 
Peskov made the comment on Sunday during an interview with Rossiya 1 TV channel, Russia, in response to a statement made by the US Under Secretary of State for Political Affairs, Victoria Nuland.
Nuland had in an interview, told the Carnegie Endowment for International Peace that US supported Ukrainian strikes on military installations in Russia, saying they are "legitimate targets."
Reacting to that, Peskov said: "Nuland is part of a broad group of the most ardent 'hawks' in American politics. We are very familiar with this point of view. It highlights the extent of our differences once more. It probably also stresses the role of the United States as the primary source of present international conflicts," Peskov said.
This exchange comes as the conflict in Ukraine which Moscow tagged as "special military operation" reaches the one year mark on February 24, with no sign of slowing down or significant peace deal from both sides.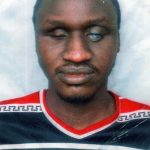 John Adoyi, PBA Journalism Mentee