Fifty-three (53) years ago this week, the Nigerian Civil War ended. Ndigbo whose secessionist state, Biafra, had been defeated sought afterwards to rebuild their sense of community, gather their thoughts, and walk with a raised head into a new dawn. Their affirmation came from many sources – industry, enterprise, and mission to other regions as if to test once again the integrity of the concept of citizenship of the 'stranger'1 in Nigeria.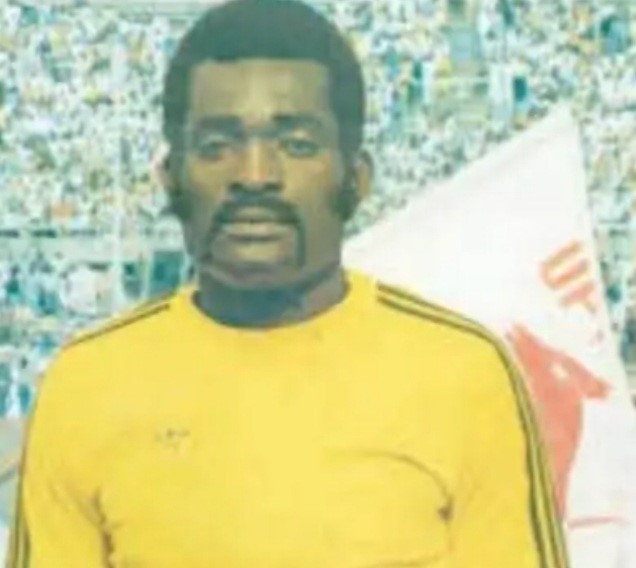 Figure 1 – Emmanuel Okala – Rangers goalie and crowd favourite
Ndigbo also found upliftment in culture, entertainment, and sports: The music of Oriental Brothers, Prince Nico Mbarga, and Theresa "Egedege" Onuorah; the international renown of Power Mike (wrestling) and Obisia Nwankpa (boxing); the TV theatre of New Masquerade and Icheoku; and the winning ways of Enugu Rangers FC and Vasco da Gama FC. In 1974, just four years after the war, Enugu Rangers FC was the dominant team in Nigeria – winning both the  Challenge Cup and the Premier League. They followed that up with a runners-up position in the African Cup of Champions Clubs in 1975.
As they say, 'Time heals all wounds', so with time Ndigbo began to heal.
"Where life had no value, death sometimes had its price. That is why the bounty killers appeared!" – Sergio Leone
Here Comes The Men Who Profit From Misery
Unfortunately, the Igbo community embarked on this healing process without the most fundamental ingredient that was required – a socio-political leadership that would undertake the institutional and infrastructural reconstruction that was required to make a people whole again. While Chika Okpala, Emma Okala, and the rest of the courage-teachers, mentioned above, were hard at work, the home-grown contractors arrived but on a different mission.
READ ALSO: THE KING IS DEAD … LONG LIVE THE LION KING – Part 1
After the American Civil War the counterparts of our homegrown contractors had arrived in the former confederate states in the South, whose secessionist bid had been vanquished, to make super profits from reconstruction as auctioneers, no-bid contractors, and middlemen; there they were known as the carpetbaggers. Also, their types were found in the American frontier towns of the Wild Wild West where they enthroned a fast gun culture that paid per life taken; and there they were known as the bounty hunters.
Prince Arthur Eze, Emeka Offor, and Chris Uba are popularly described as godfathers of Anambra politics, but they have none of the redeeming features of Don Corleone in Mario Puzo's The Godfather. (Puzo actually based his character on two real historical figures – Frank Costello and Carlo Gambino.) But where Don Corleone was benevolent and gracious with his power, our own godfathers practised cruelty for its own sake. They take everything and give nothing in return.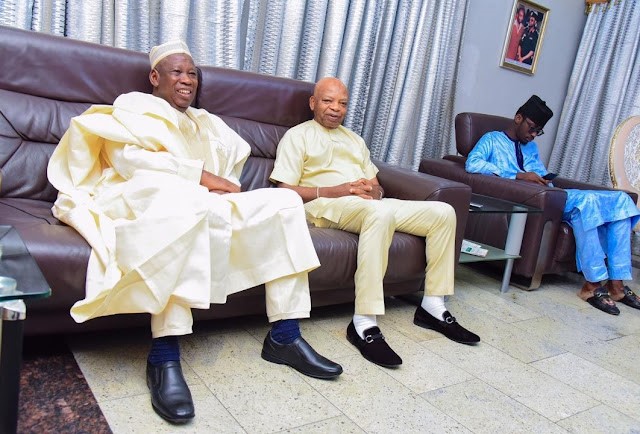 Figure 2 –  Prince Arthur Eze (right) and Kano Governor Ganduje
Preparations For The Fourth Republic, or Its Lack Thereof
General Sani Abacha's government carried out the last states' creation exercise in 1996 which left (New) Anambra in its original contours when Awka was announced as capital by General Ibrahim Babaginda in 1991. In the lead up to the return to civilian rule, Group Capt. Rufai Garba was appointed Military Administrator (Milad) of Anambra State with a mission to set up administrative structures and institutions to prepare the citizens for the Fourth Republic. Garba resumed in August 1996 and somewhere in the recesses of his mind was a plan to build a stadium for the sports-loving people of Anambra as part of his mission. So he embarked on a familiarization tour of the state capital and LGAs to see the status of projects his predecessors had initiated.
His lofty thoughts: to complete what he could and then draw up a plan of action for his own initiatives – that stadium was a priority on his mind. After this visual audit his considered opinion was that there was a high number of abandoned or uncompleted projects around the state – the NYSC permanent site for Orientation Camp, Anambra State Government Secretariat, the Governor's Mansion, Zik's Lodge, and headquarters for many LGAs. He was very disappointed with the situation on the ground. So he summoned the contractors.
Perhaps one or two contractors turned up and recommitted themselves to completing their tagged projects.
Prince Machiavelli Was An Anambra Indigene
But Prince Arthur Eze, who had cornered many of those contracts, was a no-call no-show because he had an ace up his sleeve. Before the Milad could ask – "Where's that bloody civilian?" – he was invited to Abuja for consultation. When Garba got to Abuja, he spied Prince Arthur Eze in the corridors of power, relaxed in the company of the red necks and top brass he was saluting sharply with his chest out and averted eyes. To make a short story brief, the powers that were in Abuja advised him to work with the 'big boys' on the ground in Awka.
At that moment he learned to curb his enthusiasm.
He returned to Awka to mark time. His capitulation was total. Even the contract he awarded and mobilized for the construction of a headquarters for Anambra State Education Commission was left unexecuted. A few months before he was reassigned to his home state, Sokoto, after an unsuccessful two-year tenure, a mysterious fire gutted the governor's residence lest it be said that his tenure was also uneventful. The heady days of a vision of pomp and pageantry that would have marked his commissioning of a stadium for Anambra State were by then a blur in his mind.
His predecessor, Col. Mike Attah, had experienced something similar with Chief Chris Uba over a contract for Zik's Place that would have served as the governor's lodge. The project was paid for but was never executed and the Milad never found a point of leverage on Chris Uba. He was an untouchable. This paralysis of governance from the military administrators as a result of state capture by Anambra's godfathers set the stage for the malpractice of governance that would usher in the Fourth Republic.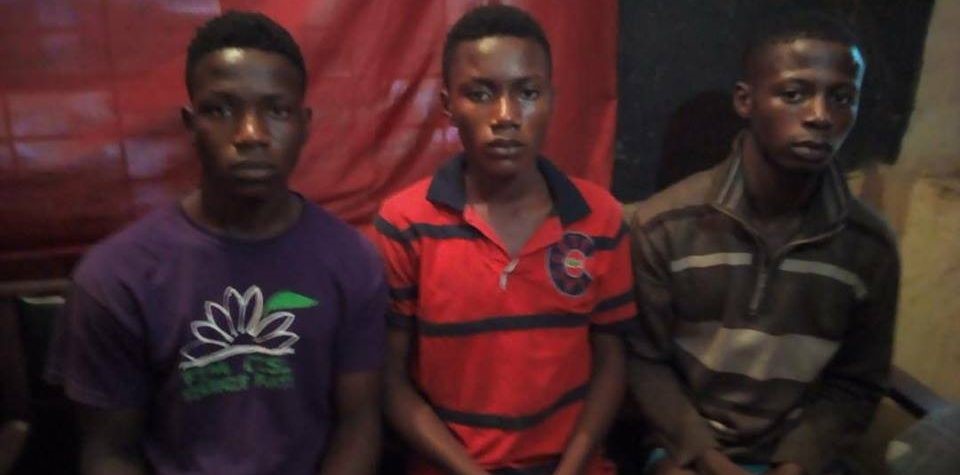 Figure 3 – Anambra Secondary School Students arrested for cultism
A Prayer Warrior Comes to the State House
Dr. Chinwoke Mbadinuju was the first governor of Anambra State in the Fourth Republic. In his previous life he had worked for Chief Jim Nwobodo and Chief Alex Ekwueme in the Second republic. He had vacated his chair at the State University of New York as an associate professor of politics and African studies to return home to add value to Nigeria's democratic experiment.
Ordinarily Mbadinuju's theoretical knowledge and experience in the inner workings of government should have qualified him for excellence in governance. Nah! When he was tested he resorted to praise worship in the public space. When he resumed in May 1999, there was hope his tenure would deliver dividends of democracy to Ndi Anambra by way of good governance. That hope was quickly dashed when Chief Emeka Offor, who purportedly played a role in his election as governor, turned up at the State House for his pound of flesh. Mbadinuju, channeling his inner Andy Okeke3 in the Living in Bondage home video, thought that there could be a renegotiation of the 'devil's bargain' he had made with Emeka Offor for his ambition.
He was mistaken, as Andy Okeke also found out. Offor demanded such a large share of Anambra's federally allocated revenue that it was only possible to run a minimal government. This started the domino effect of administrative crises that led to non-payment of teachers' salaries for two years, the long strike by teachers, and the extended idle time pupils and students spent away from schools.
The performance of Anambra students in NECO exams under Mbadinuju was woeful and many boys dropped out of school and entered trade apprenticeship without school grade English Language and arithmetic competencies. Some resumed a criminal career. Anambra's human capital development was put on hold because of the moral weakness of one man and the insatiable greed of another. The civil servants were not exempt. They were owed salaries and they responded with wildcat strikes.
It was at this point that Barnabas Igwe, chairman of NBA (Onitsha), called the attention of the national media to the failure of governance in Anambra state. For his attempted intervention, Barnabas Igwe and his pregnant wife, Amaka Blessing, were waylaid on the streets of Onitsha, dragged out of their car, and slashed and hacked to death with machetes by assassins. The assassins waited until the husband and wife were dead, and then ran over them with the Mercedes Benz car the couple were driving.
All these happened in broad daylight to teach him a lesson to mind his own business.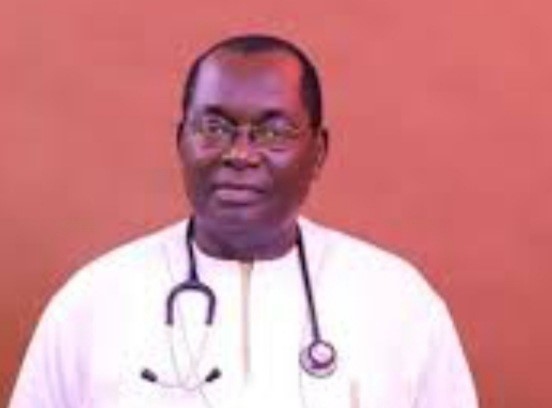 Figure 4 –  Dr. Chike Akunyili murdered on the streets of Onitsha in September 28, 2021
Mbadinuju Sowed for his People a Seed of Death and Destruction
That was the gory spectacle that bottomed out the range between expectation and performance of the Mbadinuju administration. But it wouldn't be the last. Anambra became a bounty hunter town under his watch – a killing field. Chidiogo Akunyili described his father's death as "senseless", but we all know it started with Mbadinuju's malpractice of governance and total betrayal of the trust of his people. The salt on Mbadinuju injury to the polity was the public show of his version of 'sin crying to heaven for vengeance'. He led extensive praise worship sessions at the state house and secretariat while Offor was picking up his monthly cheques.
In other words, Mbadinuju was demarketing God while making a public show of prayer.
"Stranger" is a Nigerian colloquialism for a visitor or guest
Chika Okpala was the lead actor of The New Masquerade
Andy Okeke was the lead character in Living in Bondage who traded his beloved wife for wealth
This is the first of a two-part article. IK Albert Ngene is Prime Business Africa's Public Interest Analyst. He lives in Atlanta
READ PART 2 HERE: Prince Arthur Eze Returns To Familiar Role As Igbo President Personal Actualizer For Governor Soludo – Part 2