This concludes a two-part Special Report by Prime Business Africa's Public Interest Analyst, Albert Ngene, on Godfathers of Anambra.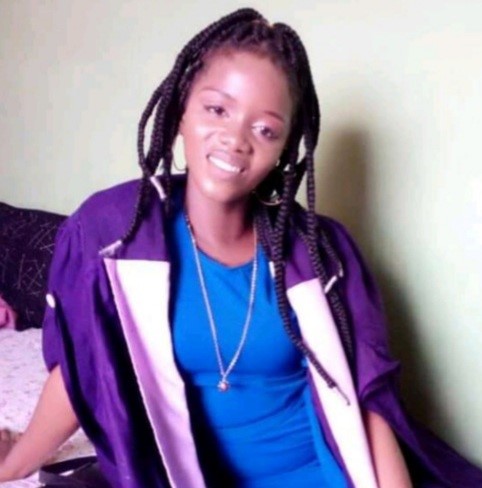 Chris Ngige Punched Above his Weight with Principalities
"I didn't want to be a governor in the first instance. I had always wished to be a senator, the nomination of which I told you I lost in 1999." – Dr. Chris Ngige, ThisDay
Governor Mbadinuju mercifully served only one term. He was succeeded by Dr. Chris Ngige in 2003.
In hindsight, Ndi Anambra owe Dr. Ngige a debt of gratitude for he was the one who initiated the process that delivered the people out of the bondage of wicked godfathers. Ahead of the 2003 gubernatorial elections, Dr. Ngige had allegedly followed Chief Chris Uba to Okija shrine to swear before principalities that he would be subject to the man who would be his political godfather. However, things were not what they seemed, for it was Chris Uba that sought a Manchurian Candidate for the State House in Awka; and not the other way 'round.
READ ALSO: Prince Arthur Eze And The Godfathers Of Anambra – Special Report
Chief Chris Uba had done his due diligence before he settled on Dr. Chris Ngige. Ngige was a veteran of civil service at the higher echelons where decisions are made and enforced. At the National Assembly and the Federal Ministry of Health where he had worked, he was a champion of resource allocation fights to site medical centers, laboratories, pilot production units, and teaching hospitals in the South East region: Dr. Ngige was a key driver in moving UNTH to its permanent site in Ituku Ozalla, Enugu.
Moreover, before the purported trip to Okija, Uba sought and got an additional reassurance for the return on his future investment when he intermediated the reconciliation between Ngige and his estranged dad; and extracted a promise of loyalty for his efforts. But if ever there was a misreading of a psychological profile, this was it: Chief Chris Uba had miscalculated badly. He was a man used to dominating lesser men but in this case he forgot completely that it was he who sought out Ngige. Otherwise, Ngige would have found some other useful employment after his failed bid for a senate run.
When Chris Ngige resumed office as governor he used the common wealth of Ndi Anambra to work for Ndi Anambra. He built Trunk B roads and created an interconnecting network of roads from one LGA to another. He paid a backlog of salaries and pensions of teachers and civil servants, and upgraded the Onitsha Main Market; among other projects.
Ndi Anambra were suddenly aghast.
Have oil wells been discovered in Anambra State? The people saw a good government in action for the first time in more than two decades. Naturally, Chief Uba and the tribe of godfathers who grew fat on the misery of the people were stunned. These anti-people forces, with help from powerful officials in President Olusegun Obasanjo's government in Aso Rock, set in motion a cascade of events that would lead to the failed impeachment of Governor Ngige, his kidnapping, and later the voidance of his electoral victory in court. It was the considered opinion of the justices of the Appeal Court sitting in Abuja that it was Peter Obi who won the gubernatorial election in 2003. Ngige vacated the office in March 2006 after three years of dedicated service in difficult circumstances. He had challenged the bad men who were holding Anambra State down and had succeeded in overthrowing their yoke on the people.
The genie would never be put back into the bottle – that was Ngige's singular achievement.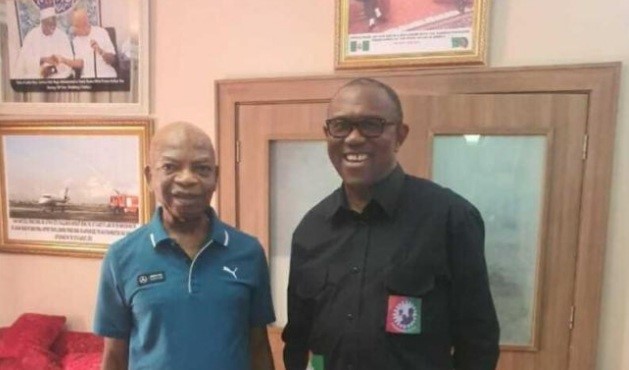 Peter Obi Brings Character, Courage, and Commitment to Public Service
Governor Chris Ngige's righteous exertions against his godfather paved the way for his successor, Peter Obi, to govern with a freehand, comparatively speaking. Peter Obi's tenure was checkered with varied legal and socio-political challenges – impeachment threats, court-ordered vacation of office, court-ordered reinstatement to office, political balancing acts; but he was never under the yoke of a godfather. More importantly he didn't willfully submit himself to one. Between March 2006 and February 2014, Peter Obi made the best of a bad situation and performed excellently. His tenure has become the gold standard for good governance not only in Anambra State but across the country.
In fact, his run for the presidency is based on his strong performance as a governor among other attributes.
Willie Obiano Returns from The US to Put on a Show as Governor
To balance the politics of Anambra after Peter Obi's tenure, APGA settled for Mr. Willie Obiano from Aguleri, Anambra North. His Fourth Republic predecessors were: Dr. Chinwoke Mbadinuju (Uli Ihiala, Anambra South); Dr. Chris Ngige (Alor Idemili, Anambra Central); and Mr. Peter Obi (Agulu Anaocha, Anambra Central). Willie Obiano returned from the US to give Anambra the benefit of his American experience in public service. His critics say his performance, from 2014-22, was below par. If that was the case – a topic for another day – Obiano has no godfather to blame. That said, there are whispers that he appeared to be too beholden to Victor Umeh, the APGA chairman.
Put a pin on that because Obiano's performance in office maybe be connected to a recent issue that involved the incumbent governor, Prof. Charles Chukwuma Soludo.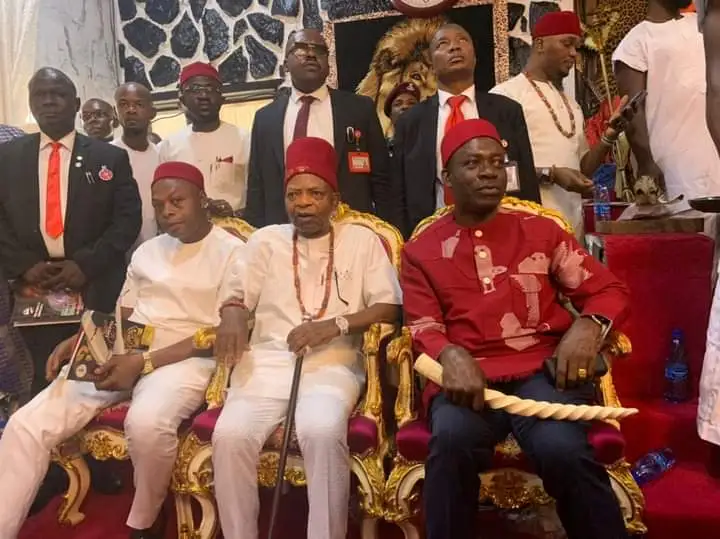 Governor Soludo Trades Away his Public Trust for Personal Ambition
The three governors that served after Dr. Chinwoke Mbadinuju had a comparatively freehand to do well by Ndi Anambra and discharged their oath of office to serve to the best of their individual ability. That was until the recent emergence of Prince Arthur Eze as Soludo's Igbo president personal actualizer. When Governor Soludo launched a diatribe against Peter Obi many were taken aback and wondered who was beating the drums for this masquerade's dance.
On national TV Soludo said:
"With what I've seen today, the value of those investments is worth next to nothing. So let's leave that aside!" – Channels TV, November 10, 2022
Soludo was referring to the 1.96 billion Naira Anambra State had invested in International Breweries (IB) Plc – a subsidiary of Belgium-based AB InBev, the world's largest beer maker. When Governor Peter Obi made this investment on behalf of the people, it fetched $12,616,264.00 at the CBN rate of 155.00 Naira/dollar in 2012. The absolute amount in dollar terms has since depreciated, as have all business investments in Nigeria under the awful monetary policies of Emefielenomics. However, while it may fetch less in dollar terms, it will fetch today more than the original 1.96 billion Naira if the idea was to liquidate at the prevailing rate of 460.00 Naira/dollar.
Do that arithmetic.
Soludo, a professor of economics, has apparently come to a cake-sharing party. He has no patience for the baking process. With the way he dismissed the prudential credentials of his predecessor – two degrees removed from him – I thought that Anambra had forfeited their investment, the way Lagos State had lost $100 million in the Enron scam on Bola Tinubu's watch. Today Anambra State has 401,321,264 ordinary shares in IB Plc. Both IB Plc and AB InBev are going concerns so the investment of Ndi Anambra is secure and continues to yield dividends. (For more on this, see Chioma Anyagafu: Peter Obi's investment for Anambra is now US$3.7M or US$5.3M depending on the exchange rate)
Was Soludo planning to liquidate that investment? Are the benefits of government investments on safe stock lost on him?
Soludo is an Alpha Male Who Confuses Ambition with Achievement
Perhaps, then, Soludo's tirade on national TV should have been directed to his immediate predecessor, Obiano, who met a positive balance of 25 billion Naira and $156,000,000 in the coffers from Peter Obi's tenure; but left only 300 million Naira for Soludo, his own successor. More of the motive behind Soludo's sentiment of intent was revealed when Alhaji Atiku Abubakar's presidential campaign made landfall in Anambra on December 15, 2022. Soludo was on hand to receive Atiku in Awka with the full complement of pomp and pageantry of Ndi Anambra and the entire chiefs in council. The welcoming party included HRH Igwe (Dr.) Alfred Achebe, the Obi of Onitsha and Ado n'Idu, who was caused to temporarily vacate the semi-divine chair of his ancestors in Onitsha in order to be present in Awka for Atiku.
Atiku was feted as a visiting head of state. In his address to this august gathering, he announced that he was the only pathway to Igbo presidency – all permutations passed by him – so it was in the interest of Ndigbo to vote for him. Atiku was looking at his chief host, Soludo, as he spoke. Soludo beamed gratuitously but he never noticed that he was the only one that was smiling. Or at least smiling with conviction. Two weeks later Governor Soludo was an honoured guest at the Ofala festival in Ukpo, Dunukoffia, where Prince Arthur Eze, the home boy, addressed the gathering and announced, among other things:
"He's the person we are tipping to take over as Nigerian president of Igbo extraction when the time comes!"
Eze was looking at Soludo as he spoke.
So Arthur Eze was the drummer all that while. Eze had taken Soludo under his wings and now promised him Igbo president which he had promised in the past to Pius Ayim Pius, Ike Ekweremadu, and Dave Umahi. Here's Soludo less than a year into his tenure as a governor, with nothing to show for it – apart from misery, mayhem, and murder on the streets from Awka to Onitsha, and back – acquiring endorsement from persons of questionable integrity for a run for Igbo president at an undetermined time. Certainly the turn for Igbo president will come in the future at a time convenient for the powers that be.
 Agency of the Permanent Power Cabal (PPC) in Anambra Stat
Prince Arthur Eze, who has taken Governor Soludo under his wings, is a throwback to an ugly past in Anambra state when bad men held the chief executive hostage in the governor's mansion, and sabotaged the business of government. Eze is the founder and owner of Oranto Petroleum and Atlas Petroleum International. Both companies are based in Abuja and combine to make him the largest independent participator in Nigeria's upstream petroleum sector, and with going concerns around Africa. He entered the oil and gas business in the era of Generals Ibrahim Babangida and Sani Abacha. He has built his wealth up so much that he's rumoured to be richer than Alhaji Aliko Dangote.
Even in those days when Eze used his access to power in Abuja to intimidate military administrators in Awka, he was already wealthy. So, one may reasonably ask: "Why was he then involved in the no-bid contracts racket in Awka that resulted in the plethora of abandoned government projects?" While we await an unauthorized biography to yield some light on that, we can rationalize that Arthur Eze feels obligated to the power elite in Abuja and has thus appointed himself an agency and protector of their interests in Anambra state. In fact, it goes farther than that. Prince Arthur Eze believes that he alone knows what the best interests of Ndi Igbo are. Privately he credits himself with an outsized role in the creation of Ebonyi State in 1996.
No Good Deed Goes Unpunished   
But why does Eze run an intervention on our behalf without telling us what the ailment was?
At the height of the struggle to actualize the mandate of Chief M.K.O Abiola, Prince Arthur Eze led a delegation of traditional chiefs to Abuja to plead with General Sani Abacha to transmute from military head of state to a civilian president. That is how low he will stoop to prosper his business at the expense of his people. Otherwise, Eze's wealth is enough to build the Governor's Mansion, Zik's Lodge, Government Secretariat, and Anambra Stadium in Awka single-handedly. Yes. In fact, he can build in Anambra two of the modular refinery that Dangote built in Lagos. However, with the mentality of a dog in the manger, Arthur fears that no good deed goes unpunished. So he would rather play a part in the paralysis of government in his homeland in order to further the interests of alien powers.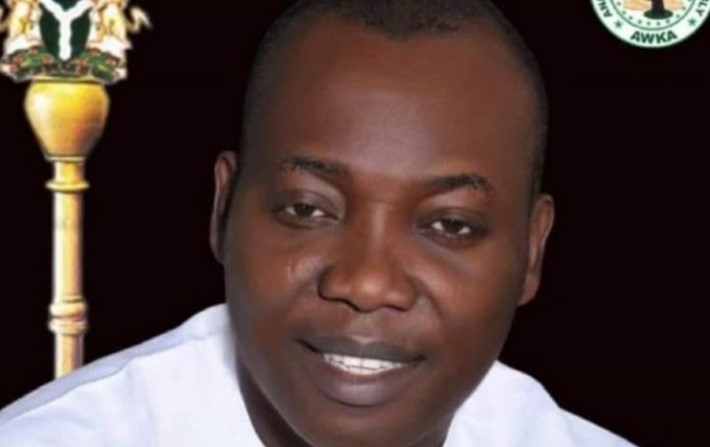 Figure 4 Hon. Okey Okoye assassinated in May 2022. Okey was a serving member of Anambra State Assembly. His death, and that of friend Cyril Chiegboka, deserve a judicial panel of inquiry
For Governor Soludo: Expectation Far Exceeds Performance
The meeting of minds between Prince Arthur Eze and Charles Chukwuma Soludo is a sad commentary on the governor's vaunted intellectual capacity. When Soludo says Peter Obi should have run on the APGA platform, he reduces a national project to a pissing contest between alpha males. When he submits his high office to the mentorship of a man who does not believe that the Nigerian Civil War has ended and our people should be happy to pick crumbs from the conqueror's table, Soludo buys into the idea that our people do not deserve good governance.
I beg to differ for I think our people deserve peace, security, and prosperity. Please God, in the three years remaining of his term, let Governor Soludo astound Ndi Anambra with a strong performance and prove me wrong.
This concludes a two-part article. 
READ PART ONE HERE: Prince Arthur Eze And The Godfathers Of Anambra – Special Report
Ngene is Prime Business Africa's Public Interest Analyst. He lives in Atlanta.